Problems with buffering can cause your On Demand content to pause or breakup, often showing a circling spinning symbol on your screen. There are a couple of simple checks you can make to fix the most common problems.
 
WiFi quality
If you're connecting using WiFi, check the quality is OK. You can do this from your EE TV menu, by going to TOOLS & HELP and selecting STATUS.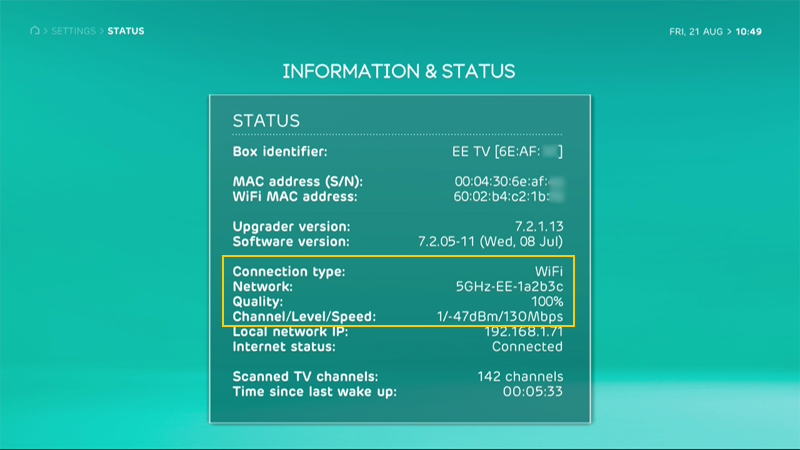 Above 60% is OK - if quality is low, this is likely to be the cause of the buffering problem. See our guide to improving wireless performance or consider using powerline adapters to extend your broadband connection from your router to your EE TV.


Check the speed of your connection
It's worth checking the speed of your broadband connection. You'll find more help with this in our guide to testing your broadband speed.
 
Check other On Demand services
Try using other On Demand services on your EE TV - if other services are streaming content OK, there may be a temporary problem with the On Demand service you're using.
 
Try rebooting your EE TV and router
Rebooting your EE TV and router can fix lots of issues. To do this:
Unplug or turn your EE TV off at the mains power
Unplug your broadband router
Now wait 30 seconds
Plug your router back in and wait for it to restart
Now turn your EE TV back on and wait for it to restart




You can now re-check if you're having buffering issues with your On Demand content