With the EE TV app you can browse and search EE TV to find programmes on TV now or saved in your Recordings or Replay menu. All without interrupting what's on your television.
Found the programme you want to watch? Tap to watch on your app, then move to your TV screen with a simple flick of your finger. You can also use the Flick button if you prefer.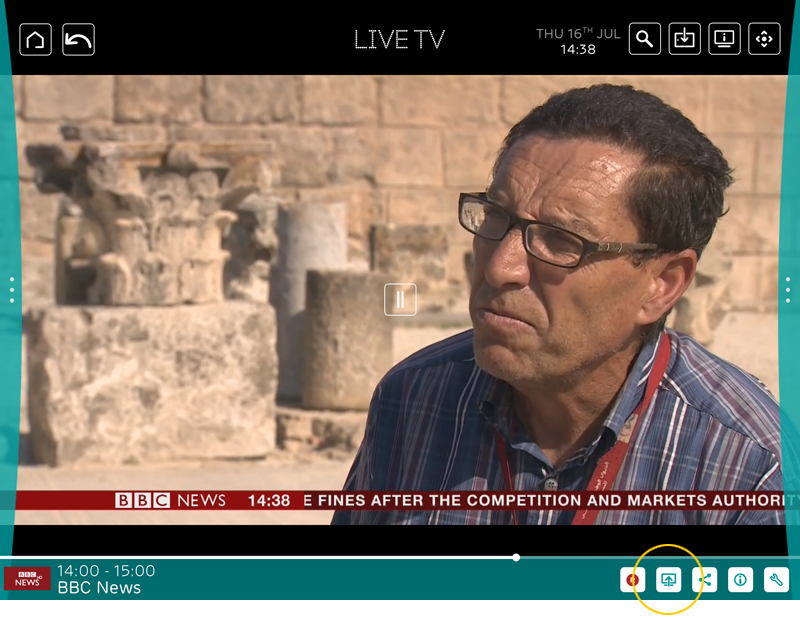 Or when browsing or searching for content, tap the Flick button from the programme details page to send the programme straight to your TV.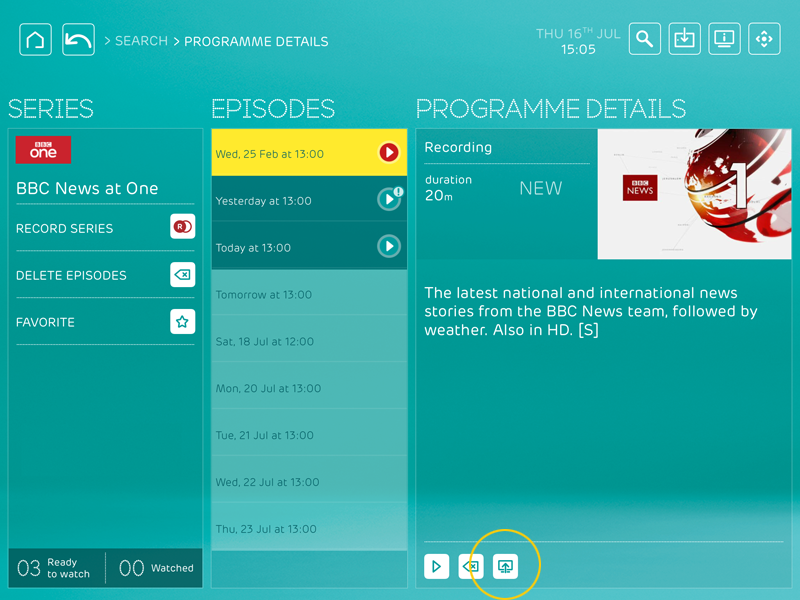 After Flicking content to your television, the Companion Screen opens. This gives access to information about the programme you're watching on TV, as well as giving you easy ways to control and share your programme.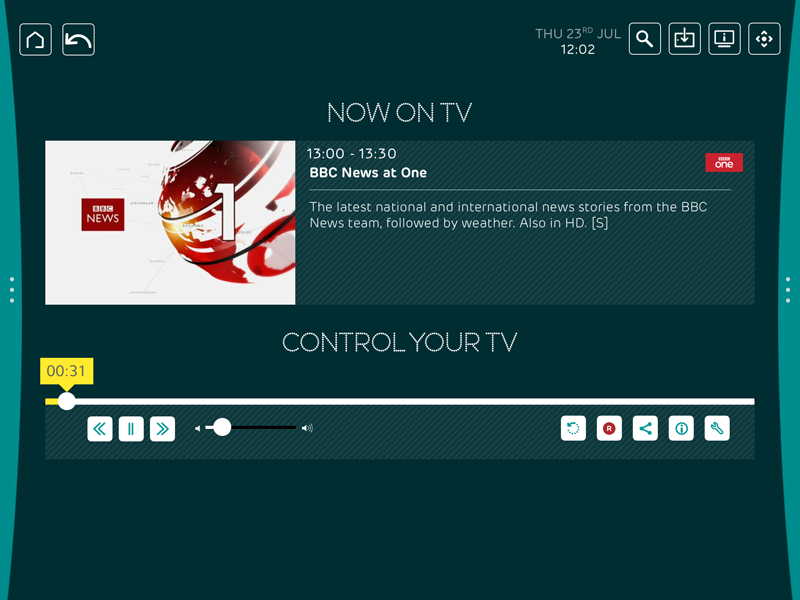 You can also Flick your photo's and video's from your tablet or phone to your television.
Open your EE TV app menu - tap the screen and select the Home button if you're watching telly.
Tap (or swipe) to open your My TV menu and choose MY PHOTOS & VIDEOS.




The content available on your device will open.
Tap to select the photo (or video) you want to see on your television.




A preview of your picture (or video) will display on your device.




Move content to your TV screen with a simple flick of your finger or using the Flick button.




Your picture or video will display on your television.
You'll find more help with this in the guide sending pictures and videos to my television with EE TV.