If you're on pay monthly, you can:
download and check your bills

see when you're due an upgrade
gift data between your family's EE plans
see personalised offers

If you've got new EE Broadband you can:
fine-tune your connectivity with WiFi Controls
get hints and tips on optimising your connections
keep everyone safe online with Parental Controls
pause any connected devices from accessing the WiFi

If you're on pay as you go, you can:
top up credit
manage your bills, usage and allowances
buy packs
check your Free Boosts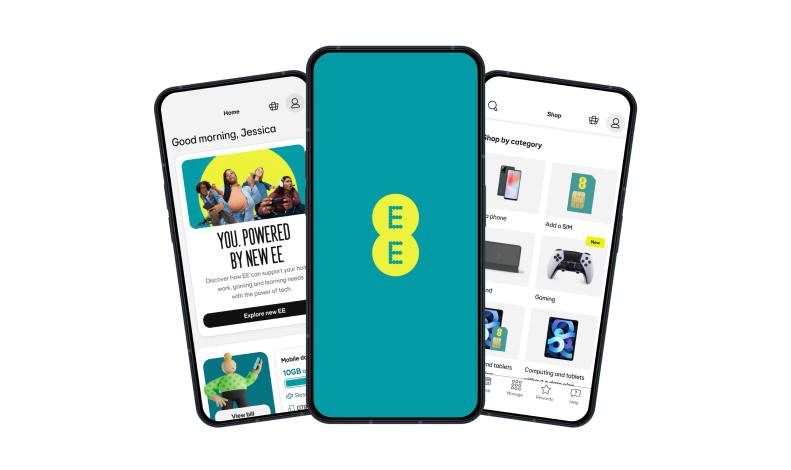 How do I get the EE app?
Follow these 3 steps to get the EE app on your phone or tablet:
1. Create
Download the EE app from your app store. Create your EE ID in the app.
2. Confirm
We'll send you a confirmation email – click the verify your email address link within 24 hours.
3. Connect
You're all set to enjoy the very best of the EE app.

Credits to bill: Credits will be applied to your account within 24 hours. For pay monthly customers this will be reflected in your next bill. For pay as you go customers credits will be applied to your top-up balance. Credits cannot be exchanged for cash.