Apple AirPods Pro: 5 Reasons They're The Perfect Partner For iPhone

By Thomas Tamblyn - 5 November 2019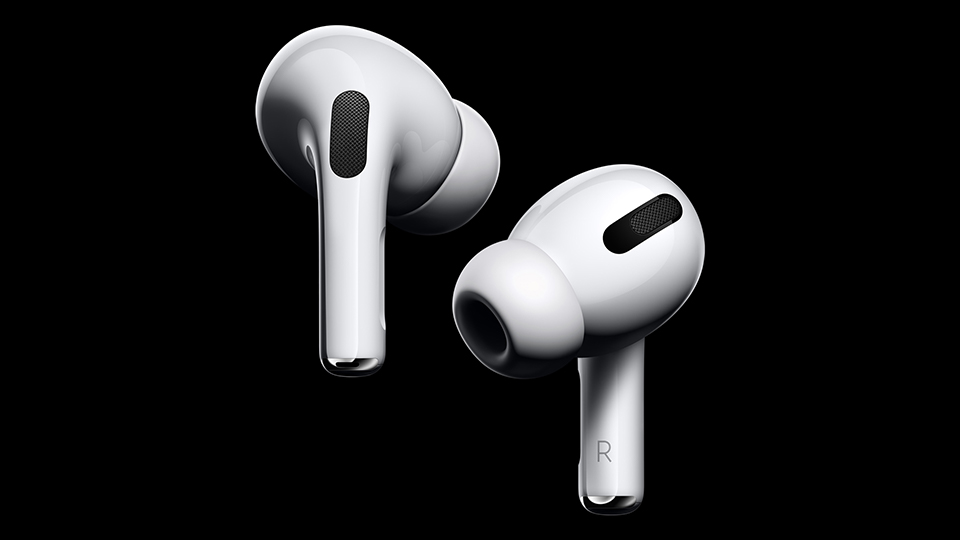 Apple's iconic AirPods have finally gone Pro which means state-of-the-art features such as active noise cancellation and wireless charging as standard.
If you're looking for a new pair of everyday headphones, read on to find out why AirPods Pro are the ultimate partner for your iPhone.
1. Active Noise Cancellation - Turn off the world around you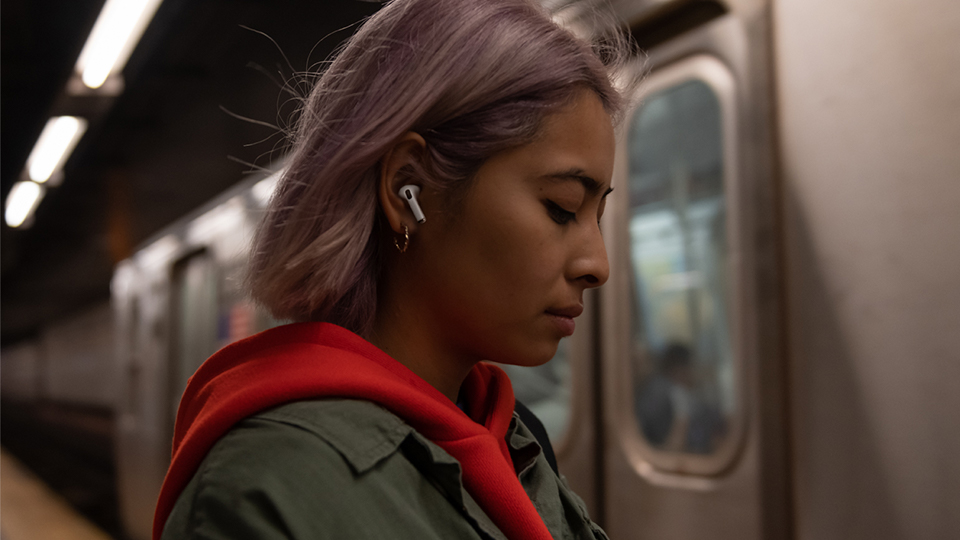 AirPods Pro are the first Apple earphones to offer Active Noise Cancellation, and much like everything Apple does, they haven't done it in half measures.
Using two separate microphones AirPods Pro constantly analyses the background noise around you and even the noise that then enters your ear canal a staggering 200 times every second. Using that information the AirPods Pros then create an anti-noise which literally blocks out unwanted sounds around you letting you turn off the world around you and focus on what really matters, whether that's your favourite song or someone's voice.
2. Adaptive EQ - Music literally to your ears, and no-one elses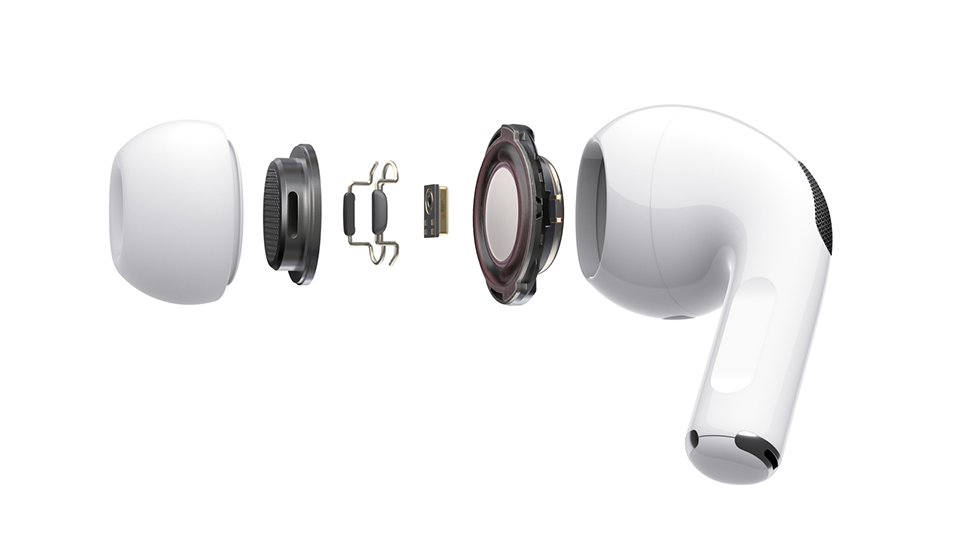 Everyone's ears are different, so why should we all listen to music in exactly the same way? AirPods Pro use a technology called Adaptive EQ which actually tunes the low and mid frequencies of your music to the shape of your ear. The result is a powerful, immersive listening experience that's tailored just for you. 
Custom high dynamic range amplifiers produce rich, crystal clear sound while a custom-built speaker driver has been designed by Apple so that it produces the best possible audio-quality while reducing background noise. If you're someone who likes their music bass-heavy Apple's also got you covered, these drivers are capable of going all the way down to 20hz. What does that mean? Quite simply the AirPods Pro have got some serious 'oomph'.
3. Transparency Mode - For when you need to let the world back in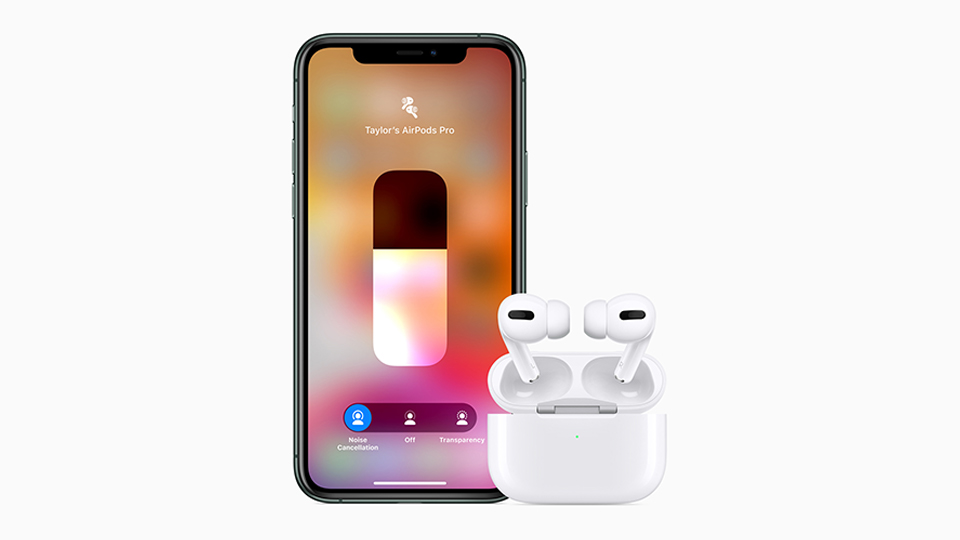 Noise-cancellation can be a real game-changer for travelling or if you work in a busy office but of course there are times when it's good to bring the world back in, whether that's when you're running and need to be aware of traffic.
Transparency Mode lets you do just that, and activating it couldn't be simpler. Simply squeeze the stem of your AirPod Pro and you'll hear the world around you reappear. A special pressure venting system as well as powerful software means that as the outside noise is fed into your ears it sounds clear and balanced so you'll always be able to have a conversation even with your AirPods Pros still in.
4. New design - Get the perfect fit, first time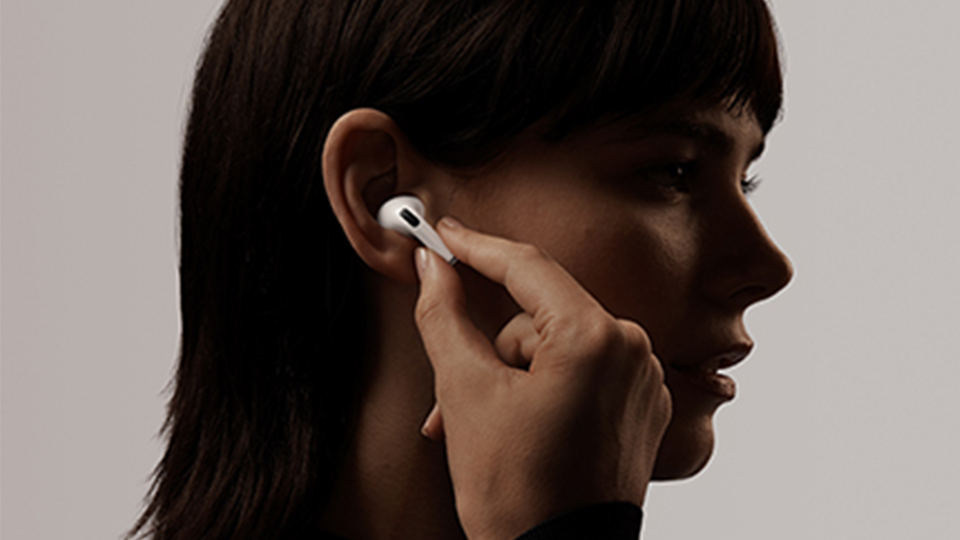 In-ear earphones are fantastic for blocking out the outside world, but for many of us they can never seem to fit the first time we use them. Apple wants to solve this with an innovative new setup feature which takes place when you first connect your AirPods Pros to your iPhone or iPad.
Simply choose from the three silicon tip sizes provided and then your AirPods will use advanced algorithms and the microphones within the ear tips to detect if you've got a good fit. If not they'll then actually recommend which size might offer a better fit. Interestingly you might even find that one ear needs a different size to the other.
5. Performance and battery life - Pro for a reason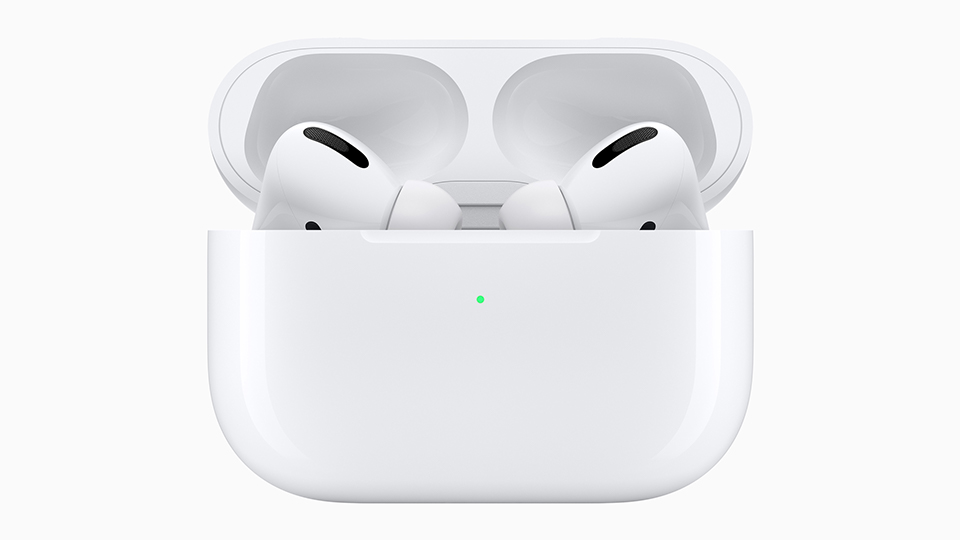 AirPods Pro feature an all-new design that maintains the same iconic language as the original AirPods but takes them to the next level. Smaller, more compact and yet more powerful in almost every way.
Sweat and water-resistant, AirPods Pro are as happy at your desk as they are in the gym or out on a run. An innovative new ventilation system within each earbud also removes that painful pressure you sometimes feel when using silicon tipped earbuds.
Finally there's battery life which offers the same five hours as the original AirPods or four and a half hours with Active Noise Cancellation turned on. The wireless charging case can quickly recharge them giving you a whopping total of 24 hours of battery life before you need to charge both the case and the AirPods.
AirPods Pro are available now on EE for just £20 per month for 11 months (£29 upfront cost) when you add it to your current plan.