Apple unveils new iPhone 11, iPhone 11 Pro and iPhone 11 Pro Max

11 September 2019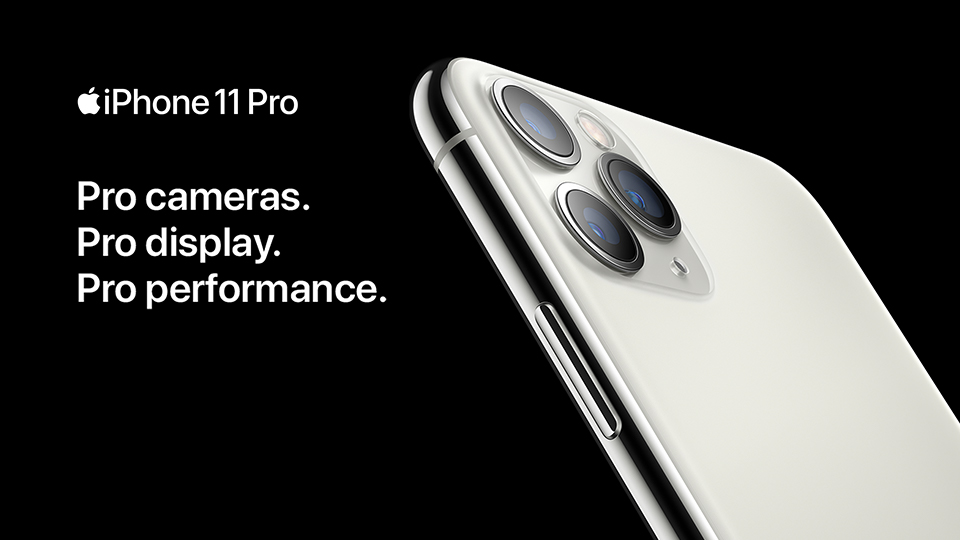 The wait is finally over and Apple has unveiled not one but three shiny new iPhones that are packed with new features. The iPhone 11, iPhone 11 Pro and iPhone 11 Pro Max are available now to buy on EE.
Three cameras. Unlimited possibilities.
This year it's all about the Pro. As with the MacBook, iPad and iMac Apple has brought the iPhone into the Pro family and boy does it live up to its name.
There are two models available; the iPhone 11 Pro and iPhone 11 Pro Max. Both offer the same specs but in two different sizes. The 11 Pro and 11 Pro Max features a fantastic new matt design which comes in four colours: Space Grey, Silver, Gold, Midnight Green.
The iPhone 11 Pro features an absolutely stunning 5.8-inch Super Retina XDR display that stretches from edge to edge giving you all the space while still managing to fit in a phone you can comfortably use one-handed.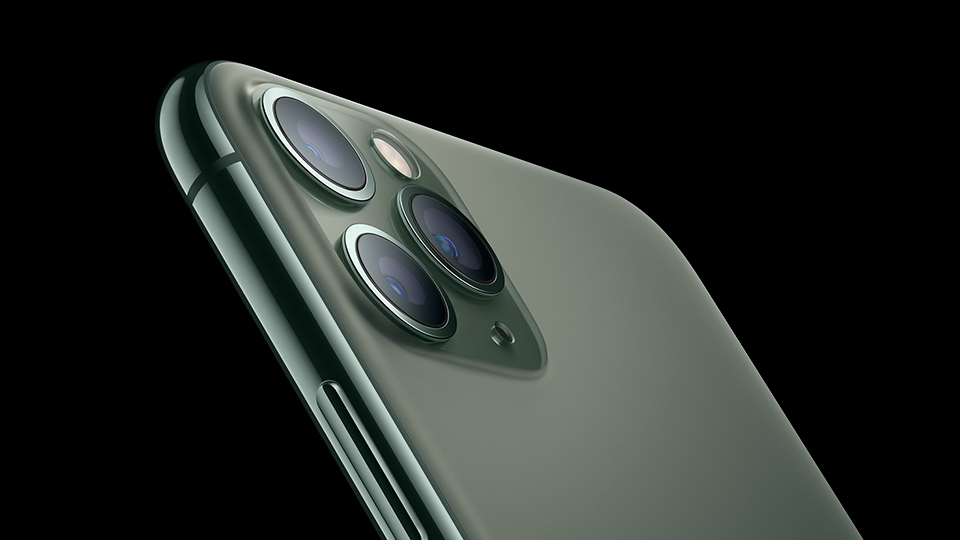 The iPhone 11 Pro Max is all about the screen with a massive 6.5-inch Super Retina XDR display that just pulls you into whatever you're looking at whether it's stunning HDR films or your photo collection.
Both phones feature Apple's powerful new A13 Bionic processor which in simple terms means you're getting desktop performance in a phone that fits into your pocket.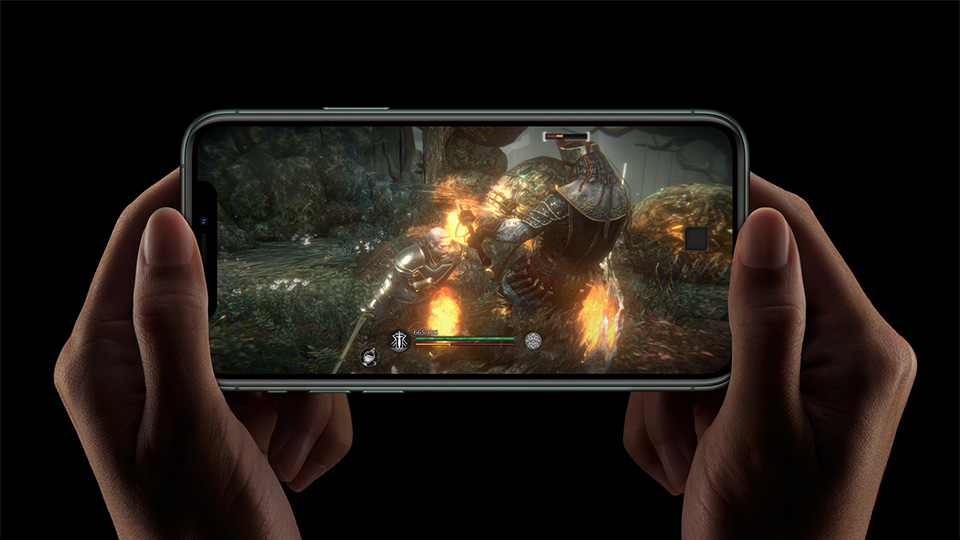 All this power means you'll also be able to experience console-quality gaming on your phone and thanks to Apple's new Arcade subscription you'll have access to over 100 groundbreaking titles.
The iPhone 11 Pro and 11 Pro Max now have a triple camera system that'll let you take incredible photos whether it's during the day, at night or even underwater. There's a new 12MP telephoto lens, 12MP wide angle lens and 12MP ultra wide angle lens.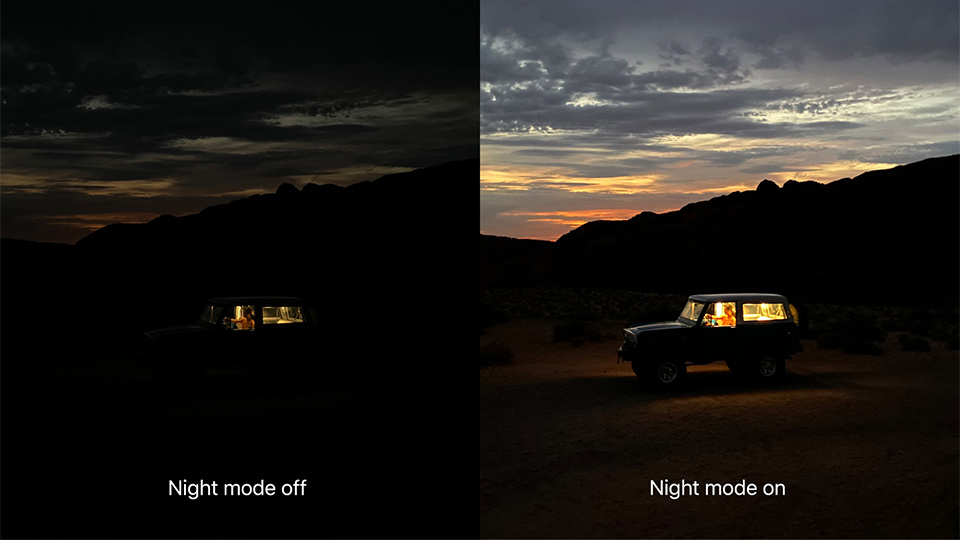 The stunning new ultra wide angle lens gives you the ability to capture vast environments such as entire stadiums, landmarks or just huge cityscapes. Meanwhle the new Night mode lets you take bright, stunningly clear images in the dark without the need for a flash.
iPhone 11, just the right amount of everything
Apple's new iPhone 11 is every bit as innovative as its 'Pro' siblings, replacing the iPhone XR with a stunning new design, new colours and powerful new features.
The first thing you'll notice is that iPhone 11 features a beautifully smooth finish on the back that now integrates the newly enlarged camera bump.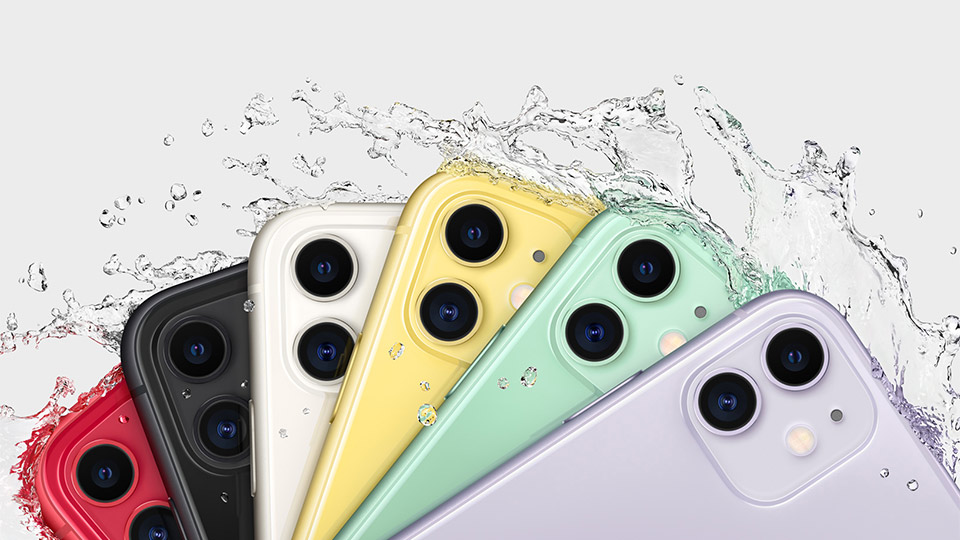 A fun new range of colours gives you even more choice when picking the iPhone that suits you. Colours include: Black, White, Purple, Yellow, Red and Green.
It isn't just the looks that have been updated, the iPhone 11 has had some serious work done under the hood as well and features the same blisteringly fast A13 Bionic processor which means you get the same gaming experience regardless of which iPhone you choose. 
The 11's new twin cameras let you take incredible pictures using either the 12MP telephoto lens or the new 12MP ultra wide lens which not only lets you capture more of the world around you but also lets you take enhanced Portrait mode images of your pets or objects.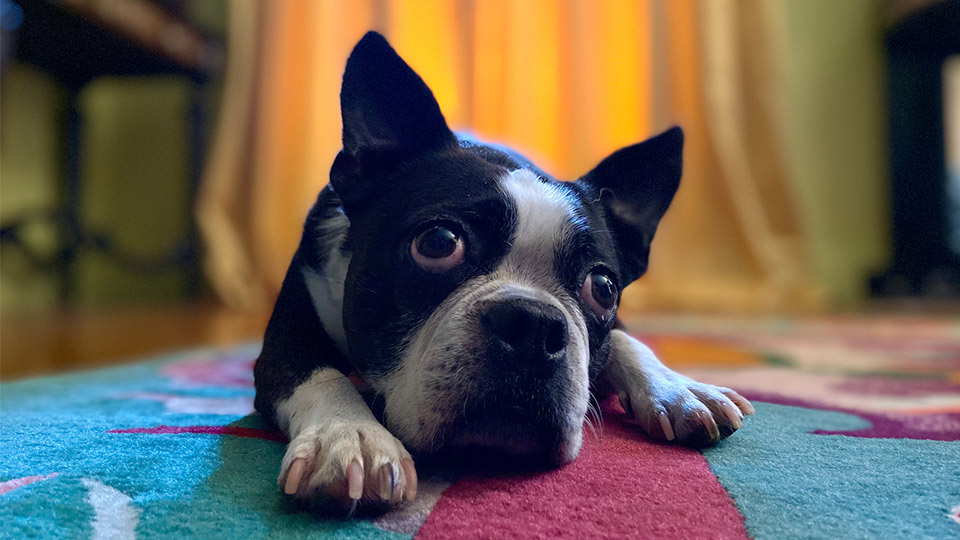 A new 12MP front-facing TrueDepth camera will let you take your best selfies yet allowing you to take slow-motion video and 4K videos at a whopping 60 frames per second.
When can I buy the new iPhones?
Great news, you can buy all three iPhones from EE today.
Buy the iPhone 11 Pro and iPhone 11 Pro Max