Apple Watch Series 5: Best new features from always-on display to new designs
11 September 2019
The Apple Watch Series 5 has finally arrived and it is Apple's most advanced smart watch ever thanks to some powerful new features and great software updates.
Here are the five biggest features we're most excited about:
Always-on display, always by your side
That's right, for the first time on Apple Watch you now get an always-on display. Of course this being Apple it isn't just any normal always-on display.
Using a special new screen technology, the Series 5's display can keep all of your watch faces dimmed, constantly updated all while maintaining the all-day battery life that's so important.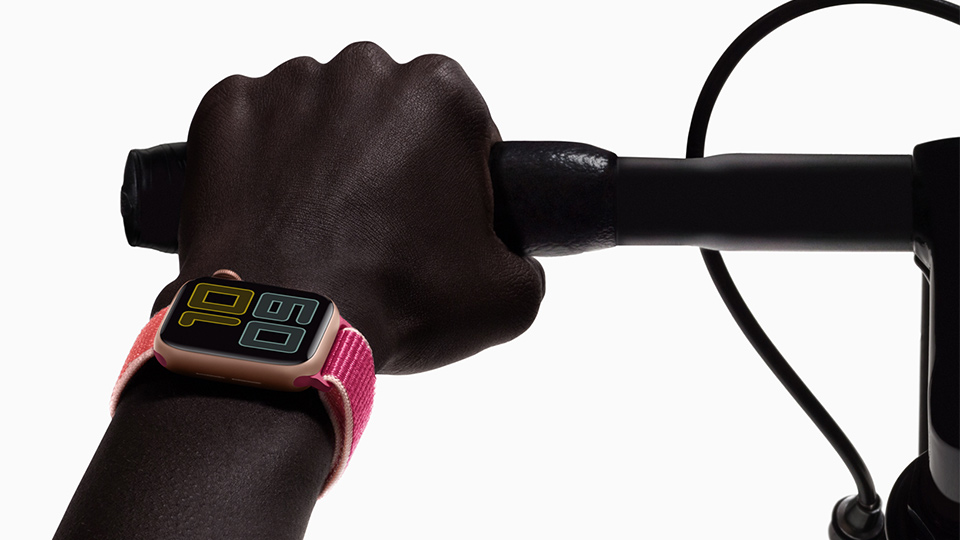 The always-on display can also run certain Apple apps including the workout app so you can see how you're doing without raising your wrist.
The most personalised Apple Watch ever
The Apple Watch Series 5 now comes in 2 different finishes, two sizes giving you even more choice. In addition to Aluminium and Stainless Steel 
Of course as with last year there's a range of colours too from silver to rose gold so you'll be spoilt for choice.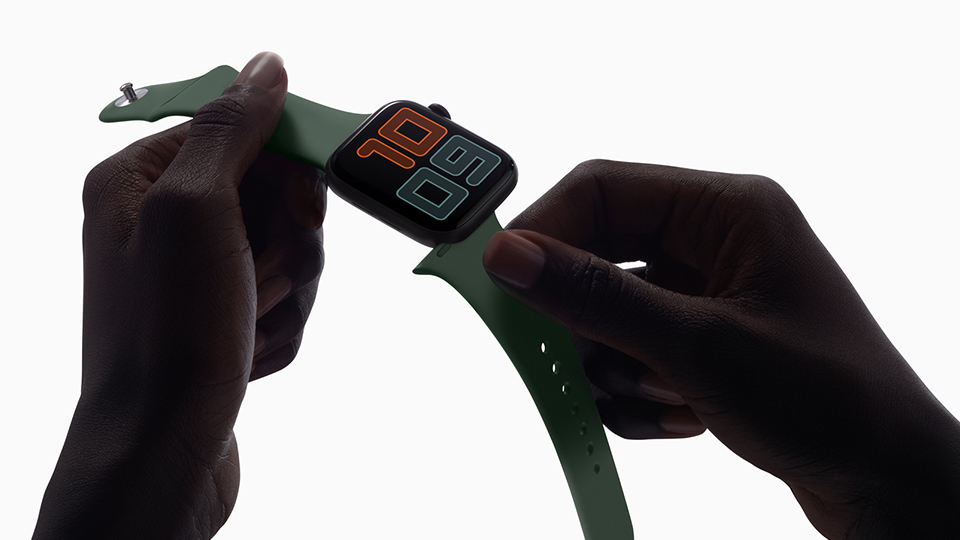 Finally, the latest version of watchOS (the software running on your Watch) now comes with a whole new range of watch faces giving you the ability to do even more with just the tap of a button.
All the apps, right there on your wrist
Your Apple Watch can now be truly free from your iPhone thanks to the new App Store on Watch.
No more searching for compatible apps on your iPhone, instead just open the App Store directly on your Watch, find the app you're looking for and download it there and then.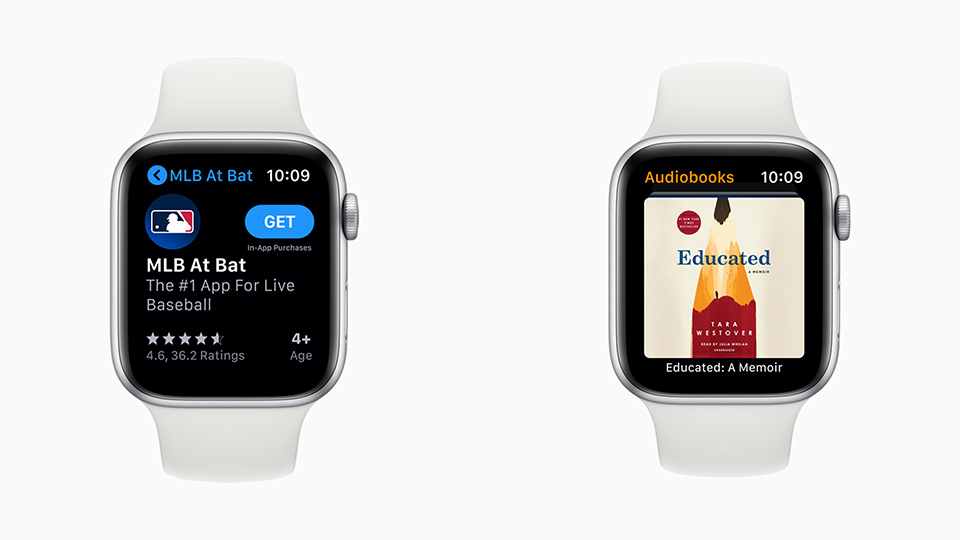 Along with powerful new third-party apps like Citymapper and Uber you'll also get access to new Apple apps including Calculator, Voice memos, Reminders and a bespoke new Audiobooks app.
New ways to track your health and stay active
Apple Watch Series 5, in conjunction with the watchOS, now gives you some powerful new ways to track your fitness and stay healthy.
While the activity rings are a great indicator of how you're doing you can now dive down into some specifics such as your walking pace, flights climbed and even your VO2 max. Now nothing can stop you from conquering that hill.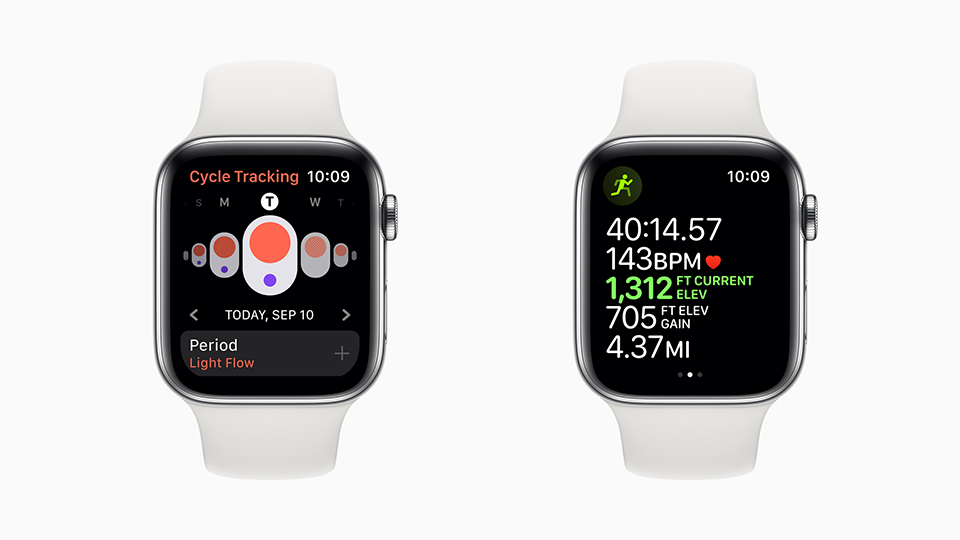 The latest version of watchOS now brings you cycle tracking, allowing you to easily and quickly log daily information about your menstrual cycle. Not only does it let you add symptoms but once you've added enough information Watch will start notifying you when it thinks your period is about to start.
Finally, our hearing is something we often overlook when it comes to looking after ourselves. Well now the Watch comes with a live decibel monitor and will let you know if you're in an environment that could permanently damage your hearing such as concerts, subway trains or building sites.
Siri can now do even more
Hear a song you like but don't know? Rather than risk missing it by fumbling around for your phone just raise your wrist and say 'What song is it?'.
Using the power of Shazam your Watch will listen, recognise and then show you the song and artist all in a matter of seconds.
Having a friendly dispute over something in the pub? Well now you can ask Siri to search for a topic on the web and it'll show you the top answers right there on your wrist.