If you saw our SAS-inspired challenge with TV's Jamie Laing and are looking to kickstart your own fitness journey, it needn't involve throwing tyres or crawling through puddles – the Samsung Galaxy Watch 4G is the perfect partner to help you get started, whatever your fitness level.
Here's some top tips to get you started:
Start counting your steps
If you're easing yourself into exercise, the Galaxy Watch 4G is a great way to track your steps and make sure you're moving enough each day and not being too sedentary. Set yourself a target – 10,000 steps is a good benchmark – and try and reach that number each day.
It might sound silly but having a set target can provide a real motivation to get up and move. You might find yourself wanting to walk to the shops instead of jumping in the car or climbing stairs instead of taking the lift.
The watch will also automatically track your heart rate, distance walked and calories burned, so you can see how your increased level of activity is affecting your fitness. It's a great aid if you're trying to lose weight too.
Track your run
Want to up the pace? The Samsung Galaxy Watch 4G automatically tracks six workouts, including walking, running and cycling.
Simply start your run (you may want to do some stretches first) and the Galaxy Watch 4G will keep tabs on your distance travelled, average speed, heart rate and other vital statistics. You can also download third-party map apps to keep an eye on where you're running (and find your way back home). Comparing your runs over time will help you see how your fitness is improving and keep you motivated to pull on the trainers and get going.
Watch your workout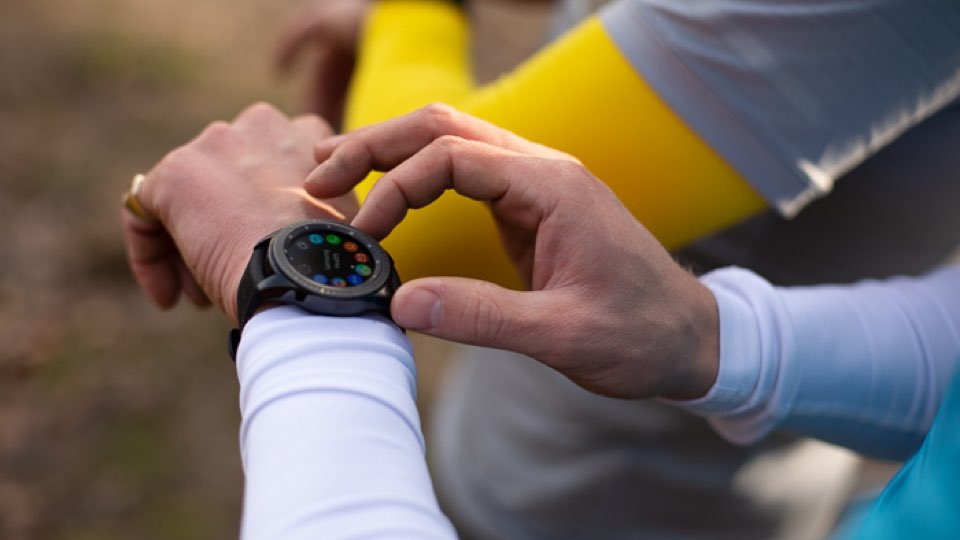 As well as six automatically tracked activities, the Galaxy Watch 4G tracks 33 other activities (39 in total) including 21 indoor exercises.
This makes it a great gym buddy, because it tracks the type of exercises you'd do at the gym, such as work on the treadmill, exercise bike, elliptical trainer and step machine. It also counts things like arm curls, burpees, leg extensions, crunches and push-ups, giving you a great overall view of your gym session. Enjoy working out in the pool? The Galaxy Watch 4G is safe in the water too and will track your swim.
Keep motivated with music
Exercise is easier with music – unless you find yourself getting tangled up with wires and dropping your phone while running. With the Galaxy Watch 4G you can take your music with you wherever you – no phone required.
If you have a premium Spotify account, download the Spotify app onto your watch and listen to your playlists on the go, via wireless headphones. Alternatively, you can also store a selection of your favourite tracks on the watch. Skipping tracks on the move is easy, so if you find yourself listening to something too slow and need something a bit faster – just give your watch face a flick forward to move to the next song.
Challenge a friend
A bit of healthy competition never hurts and with the Galaxy Watch 4G you can go head-to-head with a friend. Go to the 'Together' tab on the Samsung Health app on your phone to get competing. The winner is the person who does the most steps over a set amount of time. Your friend doesn't even need a Galaxy Watch 4G, just the Samsung Health app on their phone.
And remember, you don't have to be in the SAS to set yourself some fitness goals – check out this video from our EE exercise enthusiast – it just goes to show, anyone can do it.