Which iPhone should I buy? Apple iPhone 11, iPhone 11 Pro or iPhone 11 Pro Max 
11 September 2019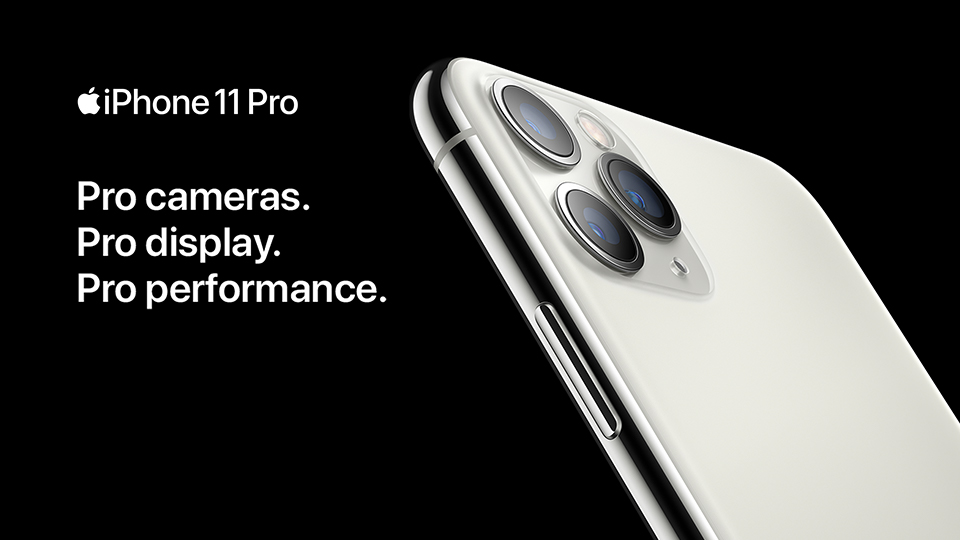 Apple's September event is over and there are three brand-new iPhones to choose from: iPhone 11, iPhone 11 Pro and the iPhone 11 Pro Max
Unsure which one is the perfect phone for you? Don't panic, whether you're an avid gamer or a boxset binger we've broken down what makes each iPhone great.
iPhone 11 Pro - The new benchmark
The iPhone 11 Pro is perfect for people that want unbelievable power and a remarkable camera all crammed into a phone fits comfortably in your pocket.
It's the same size as the iPhone X and XS which means you get the perfect balance between having that stunning 5.8-inch Super Retina XDR edge-to-edge display while still not being so big that you can't comfortably use it with one hand.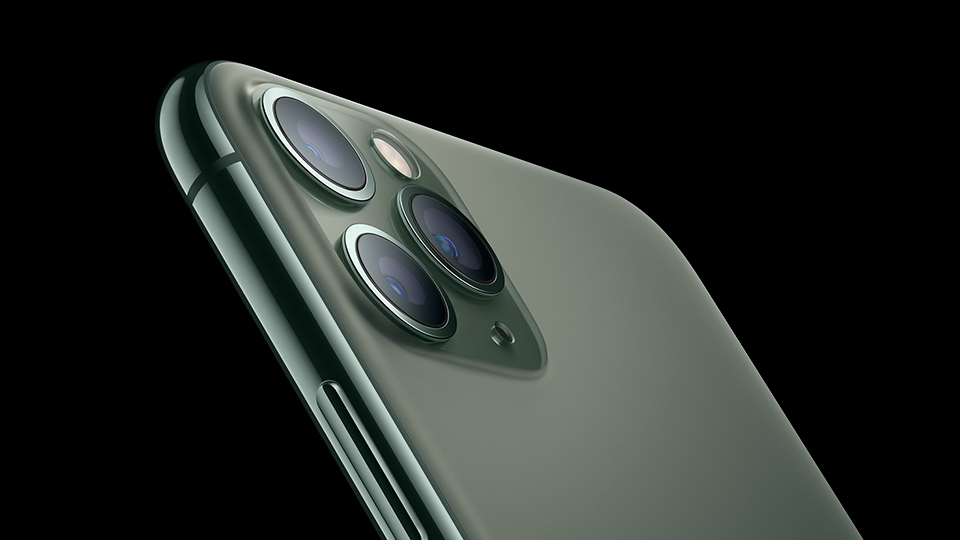 As you would expect from any flagship iPhone it's also incredibly powerful thanks to Apple's new A13 bionic processor. That means your favourite apps will open much faster and you'll be able to experience silky smooth performance with even the more demanding games.
If you're big on photography then you're in for a treat with the iPhone 11 Pro. A new three camera system on the back gives you studio quality images simply by pressing the shutter key.
A new ultra wide angle camera now lets you capture even more of the world around you, whether that's a stunning cityscape or a packed stadium. Meanwhile the telephoto lens and wide angle lens work together to elevate those everyday snaps into something truly special.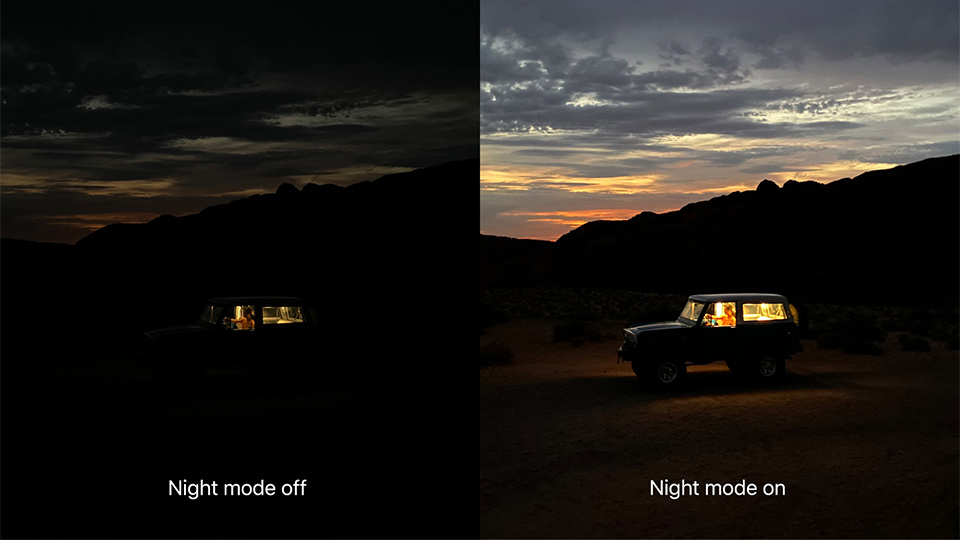 The moment you press the shutter the iPhone's A13 Bionic chip springs into action, carefully analysing multiple pictures to pick and combine the best ones giving you an image where no-one has their eyes closed or is a fast-moving blur.
Of course you also get some amazing camera modes too including the ever-popular Portrait Mode and a new Night Mode which uses the power of the A14 Bionic processor to let you take stunning images in the dark without the use of a flash.
Finally Apple has upgraded the wireless charging on the iPhone 11 Pro so that you can wirelessly charge your accessories using your iPhone, perfect if your Airpods are running low and could do with an emergency charge.
iPhone 11 Pro Max - It's all about the display
The iPhone 11 Pro Max is for people that want to feel utterly immersed in the latest films or while playing the best games.
Just like the iPhone XS Max before it, the 11 Pro Max has the largest display in the iPhone range featuring a stunning 6.5-inch Super Retina XDR display that runs from edge to edge.
Not only does it feature the largest display of the range but just like the iPhone 11 Pro, it's also HDR compatible which means you can experience films like Blade Runner 2049, Shazam and more with incredible colour reproduction, crisp whites and deep blacks.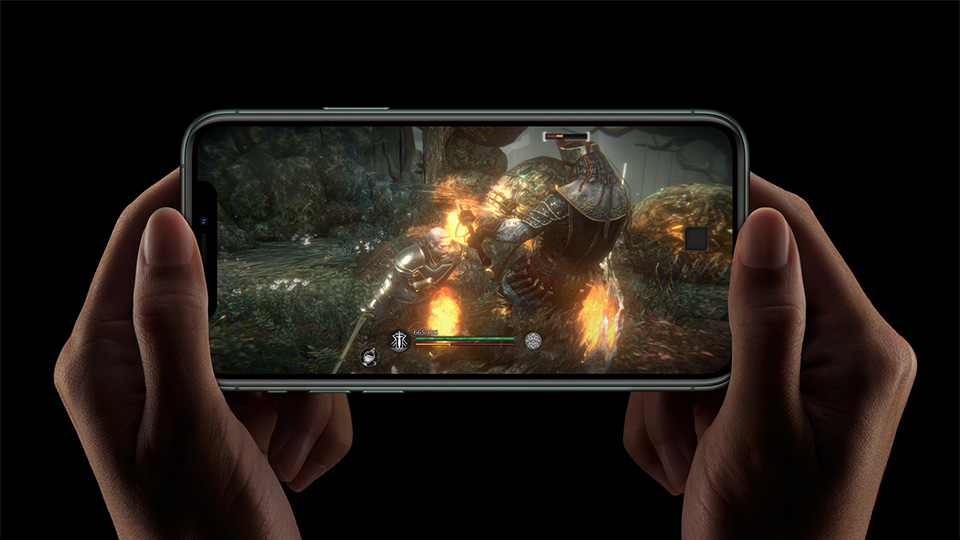 If you're someone that loves playing games the iPhone 11 Pro Max is perfect for you. With its larger display you can feel more immersed in the game giving you the edge over your rivals.
In addition the iPhone will now connect with both the PlayStation 4 and Xbox One controller giving you that console-quality experience right there on your phone.
iPhone 11 - Your iPhone, your way
The iPhone 11 is everything you could want and expect from an iPhone but wrapped in the colour that makes it truly yours.
With a dazzling range of options you'll be spoilt for choice when it comes to picking one that perfectly encapsulates who you are.
There are six colours to choose from: Purple, Yellow, Green, Black, White and (PRODUCT) RED.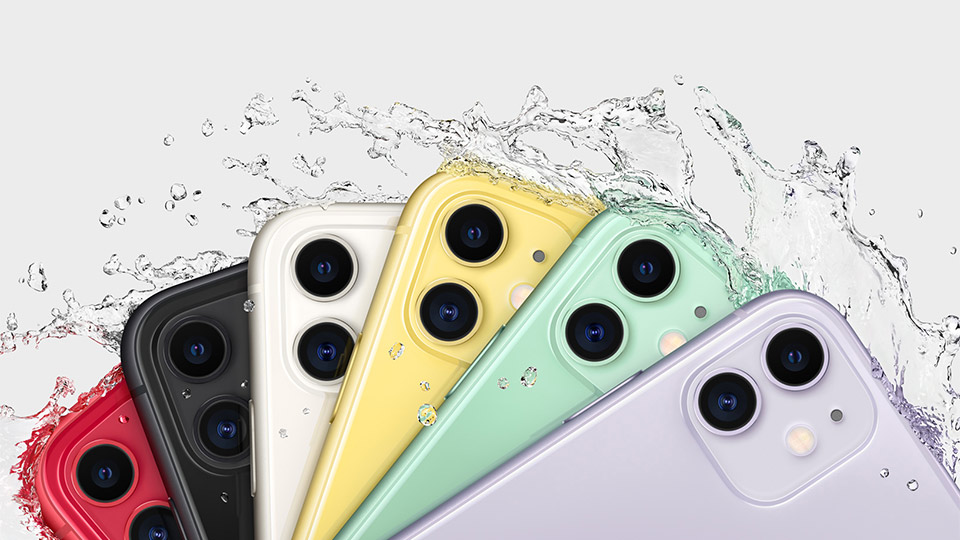 Don't be fooled by the colours though this iPhone still means serious business. Featuring a stunning 6.1-inch Liquid Retina HD display the iPhone 11's size slots perfectly between the two Pro phones giving you something that's not too big but still has a large display.
Powered by the same A13 chip found in the new Pro models there's no shortage of performance which means you'll enjoy unlocking using Face ID, seamless multi-tasking between apps and lightning fast gaming.
The iPhone 11 has also been updated with two brand-new cameras letting you take stunning photos using the newly updated Portrait Mode as well as zooming in on images without any loss of quality.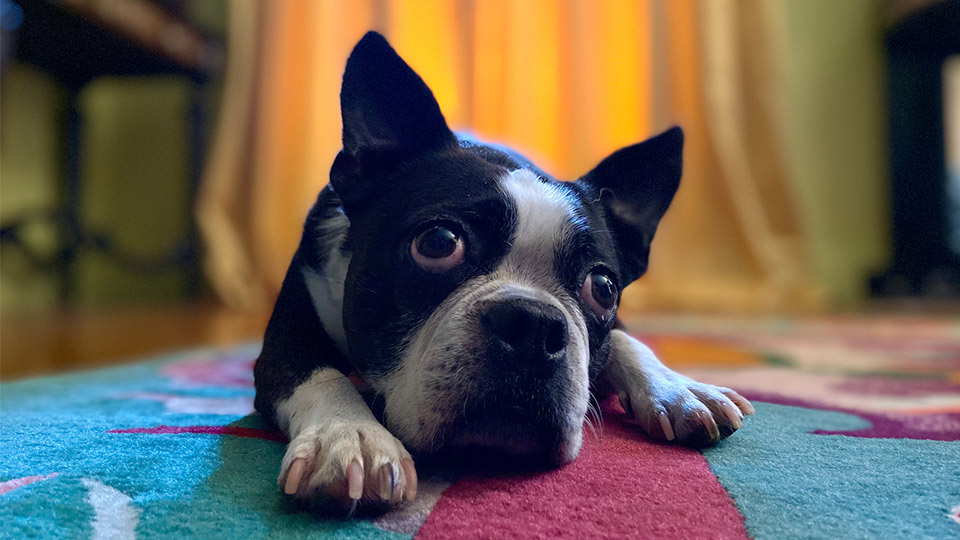 Finally iPhone 11 has been built for everyday life so it'll survive being caught in a thunderstorm or (more likely) dropped in a toilet thanks to its newly enhanced water resistance.
Wireless charging also lets you quickly and conveniently keep your iPhone full of power throughout the day.