The Samsung Galaxy S20, S20+ 5G and S20 Ultra 5G are truly epic smartphones, pushing the boundaries of smartphone photography and performance. But which version in this terrific trio should you go for? We're here to help you decide.
First up is the Samsung Galaxy S20. It's the most compact and most affordable if the S20 series. You can choose the Galaxy S20 with 4G and 5G or go for the 4G-only version. 5G on EE gives you access to superfast network speeds, a more reliable internet service and near-instant connections to the content you love most.
5G is still being rolled out across the country – we're aiming to have 5G in 70 cities and large towns by March 2020 – so if you're not currently in an area covered by 5G or you mainly use WiFi to connect to the internet, you might want to opt for the 4G-only Galaxy S20. Alternatively, you may choose to future proof your phone for when we roll out 5G in your area.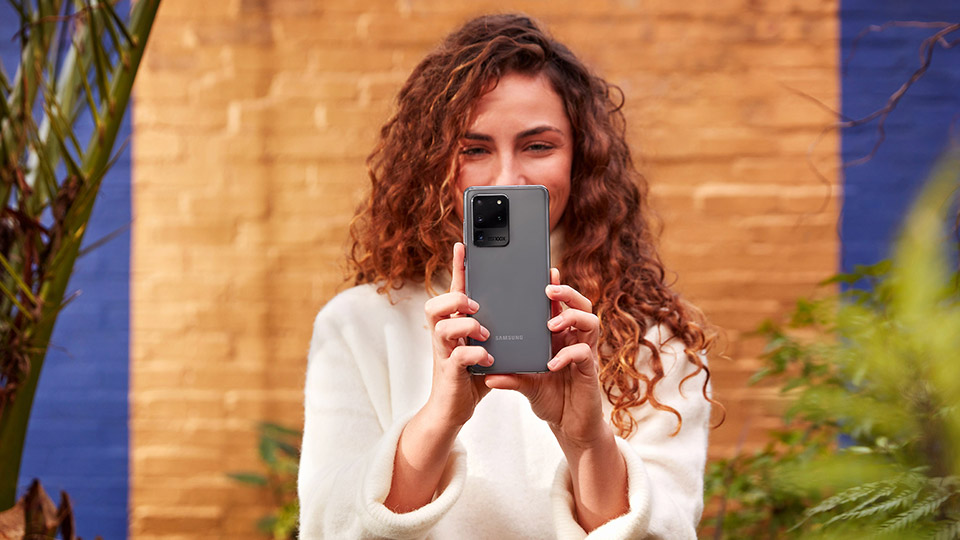 Another major factor to consider when choosing your new Samsung phone is screen size. At 6.2 inches, the Galaxy S20 has a big display, it's just that it's considerably smaller than the 6.7-inch display on the Galaxy S20+ 5G and 6.9-inch display on the Galaxy S20 Ultra 5G. Personal preference will dictate whether you go for a big screen or a smaller one – but you might find the Galaxy S20 is easier to hold and use for scrolling, texting and making calls. Then again, you may prefer having a big screen to watch all your content on.
Camera-wise, the Galaxy S20 shares the same lenses as the Galaxy S20+ 5G, with a 12MP wide camera, 10MP front camera and 64MP telephoto lens. Both phones are capable of zooming into images up to 30x and both feature 8K video recording that let you capture 33MP stills too. With such a powerful telephoto lens, you're able to capture stunning photos packed with detail. For everyday photography, these cameras are amazing and will produce beautiful images.
However, if you're a really keen photographer and like to get creative with your efforts before showcasing them to a wider audience you might consider the Galaxy S20 Ultra 5G. Its 108MP wide camera packs in even more detail and its 100x Space Zoom opens up new ways crop and manipulate your images.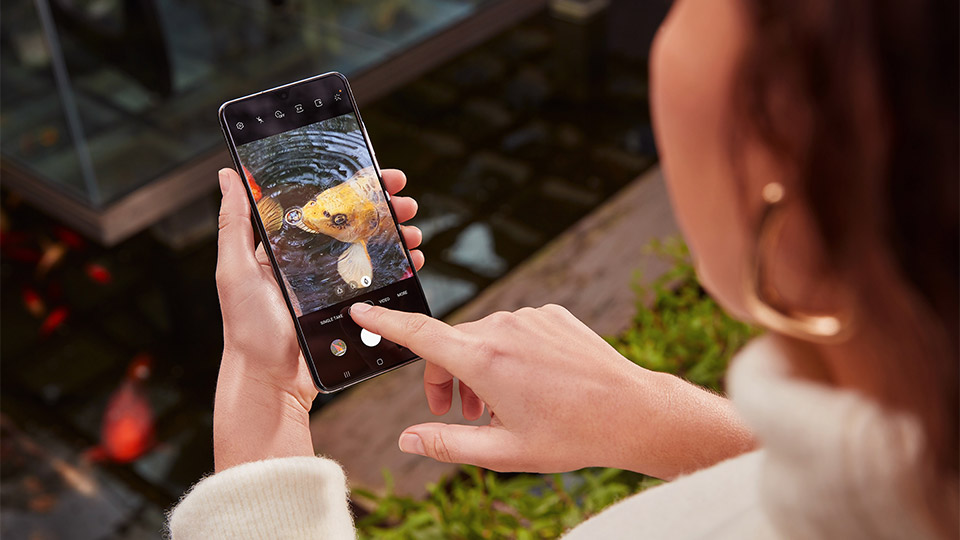 Other factors to consider are storage space and processing power. The Galaxy S20 and S20+ 5G have 128GB of storage built in, while the Galaxy S20 Ultra 5G has up to 512GB. All these phones have expandable storage though, so you can always increase the space if required. The 5G-enabled version of the Galaxy S20 has 8GB of RAM under the hood, which is plenty of power to multi-task and play games with. The Galaxy S20+ 5G has 12GB, if you want that extra bump in speed and performance.
If you're umming an ahhing over the Galaxy S20 and S20+ 5G, the decision is likely to hinge on screen size and whether you want a smaller phone that's potentially easier to handle or a larger screen for maximising your multimedia.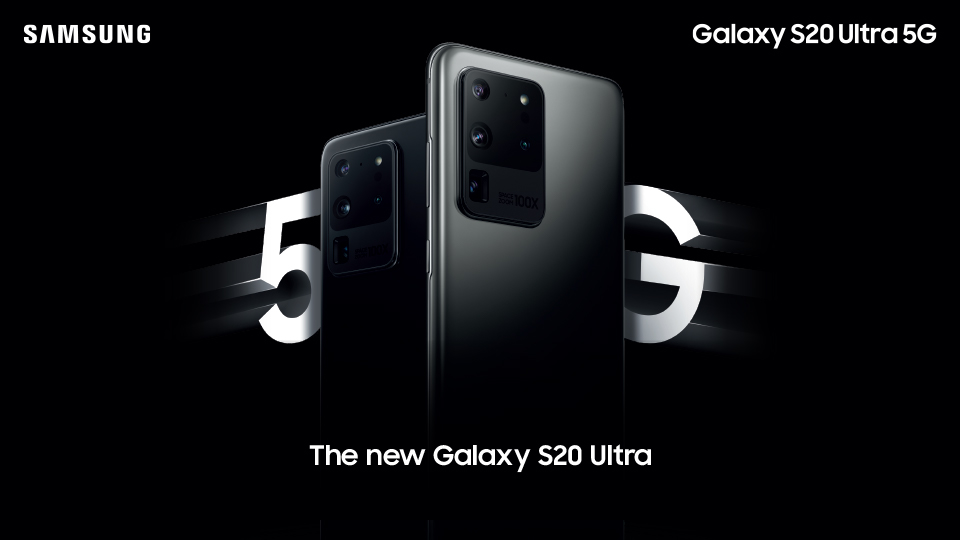 Then there's the Samsung Galaxy S20 Ultra 5G. This phone stands on its own and your decision is likely to hinge on how much you're prepared to pay for the incredible camera specs, bigger-than-ever display and seriously pumped up processing power. If you're always tuned into on-demand platforms such as Netflix on your phone, or you regularly stream sports on the move, the 6.9-inch Infinity-O display is likely to improve your viewing experience. Similarly, if you're a serious photographer, the 100x Space Zoom and 108MP camera will help you take your smartphone photography to another level. And there's plenty of space – up to 512GB – to save all your best shots on the phone's internal storage.
If you're looking for the competitive edge over other mobile gamers or you use your phone to work professionally on the move or to rub handle data-intensive software programs, the Galaxy Ultra 5G may be worth your consideration too. It has 16GB of RAM under the hood, making it faster than most laptops.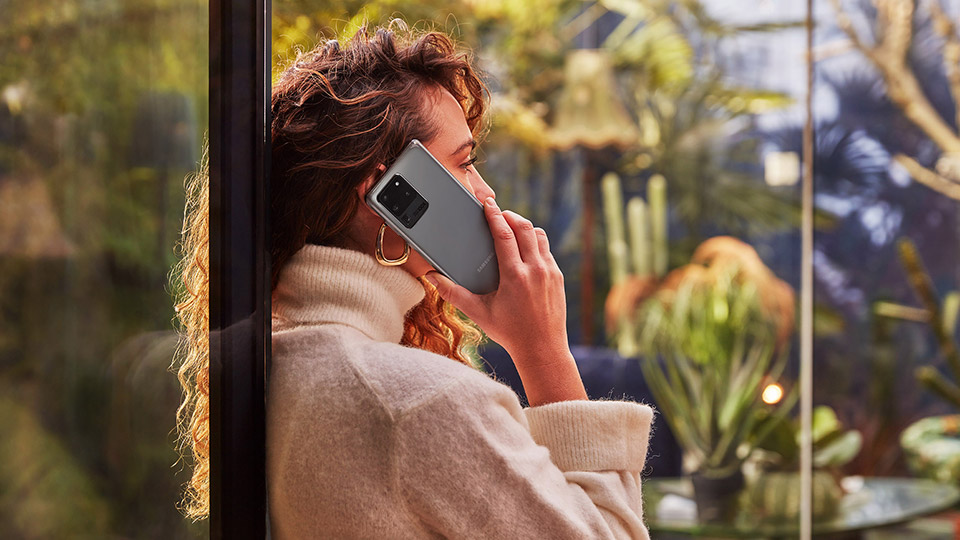 Whichever Samsung Galaxy S20 you go for, you won't be disappointed. They all feature 8K video recording, Single Take photography and a 120Hz screen for a silky-smooth mobile experience.
Buy your Samsung Galaxy S20, S20+ 5G or S20 Ultra 5G now >
5G is fast. Faster than anything you've seen before. But
what are the facts and figures behind the (mightily impressive) headlines? If
you've been wondering what 5G speeds you can achieve on the UK's number one
network, or how fast you can ping data over the 5G airwaves, we've got the
answers.
Here's everything you need to know about 5G speeds.
How fast is 5G in
Mb/s?
Up till now, we've tended to talk about download speeds in
megabits per second (Mb/s). The more Mb/s, the faster your speed. With 4G on EE,
average download speeds are around 30 Mb/s.
5G takes things to a whole new level – we'll even need a new
abbreviation. That's because 5G speeds could reach 1000 Mb/s – or 1 gigabit per
second (1Gb/s).
How fast is 5G in the
UK?
The magic number of 1Gb/s will require all our 5G
infrastructure to be up and running, and we're still in the early days. But
with a 5G phone and 5GEE plan, right now, you can expect maximum download
speeds of around 100 Mb/s in some of the UK's busiest cities and towns.
Find out when 5G is coming to your area > https://ee.co.uk/why-ee/5g-on-ee/5g-uk-coverage
Is 5G really that
much faster than 4G?
When 4G first hit the UK, it was a revolution. 4G speeds made so
much possible – so many of the apps we rely on today, from those that help us
hitch a ride to booking a holiday, wouldn't work without it.
5G isn't a replacement for 4G, but it adds another level.
All wireless communications take place over radiofrequencies. 5G
mainly uses higher frequencies than 4G, and it's those higher frequencies that
make 5G faster.
What frequencies does
5G use?
Our 5G network is currently using frequencies around 3.4
gigahertz (GHz), while our 2G, 3G and 4G networks use frequencies ranging from
around 800 megahertz (MHz) to 2.6 GHz.
Is 5G faster than broadband?
With such impressive 5G speeds, you might be wondering if
you still need conventional (fixed line) broadband? Should you embrace the
mobile revolution and opt for a 5G router instead?
A 5G router could be a great option if you're in a 5G area
that doesn't get great fixed line broadband, because 5G WiFi could give you
equivalent speeds to ultrafast fibre broadband (that's over 300 Mb/s).
Find out more about 5G WiFi > https://ee.co.uk/broadband/pay-monthly-mobile-broadband-gallery/htc-5g-hub-details
I'm convinced! How do
I get a 5G phone?
We have the latest 5G phones and a great range of 5G plans
to take care of all your data needs.
Buy a 5G phone > https://ee.co.uk/why-ee/best-5g-phones