From time to time, interference from other wireless networks near your home can result in connection problems. Changing the channel on your router can help fix the problem. This guide shows you how.
Intelligent wireless
Your Bright Box router has a great feature called Intelligent Wireless. When you turn the router on, it looks for and uses the best WiFi channel it can find. This helps reduce problems caused by interference, giving you the best wireless connection.
You'll also find an Intelligent Wireless button on your router. it will look like one of these options: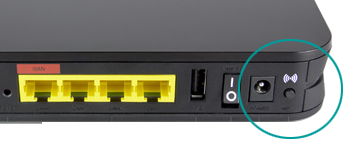 OR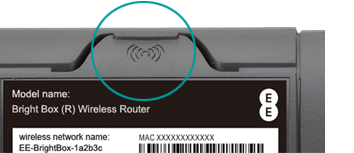 Press this briefly and your router will check if it's using the best WiFi channel and swap if it isn't.


Admin pages
You can also change the channel yourself from your router's admin pages. To do this:
From a computer connected to your Bright Box router, go to 192.168.1.1 (opens in a new tab or window)




The router's LOGIN SCREEN will open




Enter the username and password for the admin pages
- The username is admin (all lower case)
- The password can be found on a sticker on your router




Click LOGIN




Select BASIC




Select Wireless Settings




The WIRELESS SETTINGS page will open
In the Channel menu, select a new channel number - in the example below we chose channel 11




Click SAVE SETTINGS 




Why not try a number of options to find the best channel for you?
Perhaps avoid channel 12 or 13 as some devices don't always work well on these channels.