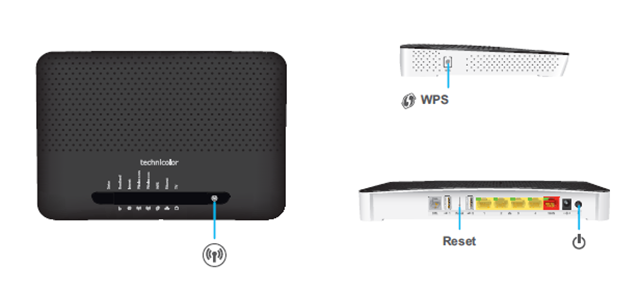 Power button

The power button allows you turn your TG589 router on or off.
Wireless button

The wireless button allows you to manually disable the wireless interface of your router. You can do this when nobody is using the wireless network.
To turn the wireless interface on or off, briefly press the wireless button.
To know whether the access point is enabled or not, check the wireless LEDs.
WPS button

The WPS button allows you to add new wireless clients to your network securely without the need to enter any of your wireless settings manually.
Reset pinhole button
The reset pinhole button allows you to reset your Technicolor TG589 router to factory defaults.