What's New section - With so much great stuff available on EE TV, it can be hard to choose what to watch. That's why we've introduced the What's New section- it gives you a snapshot of the latest and greatest free or Pay TV content available right now. We update it every week, so keep checking back.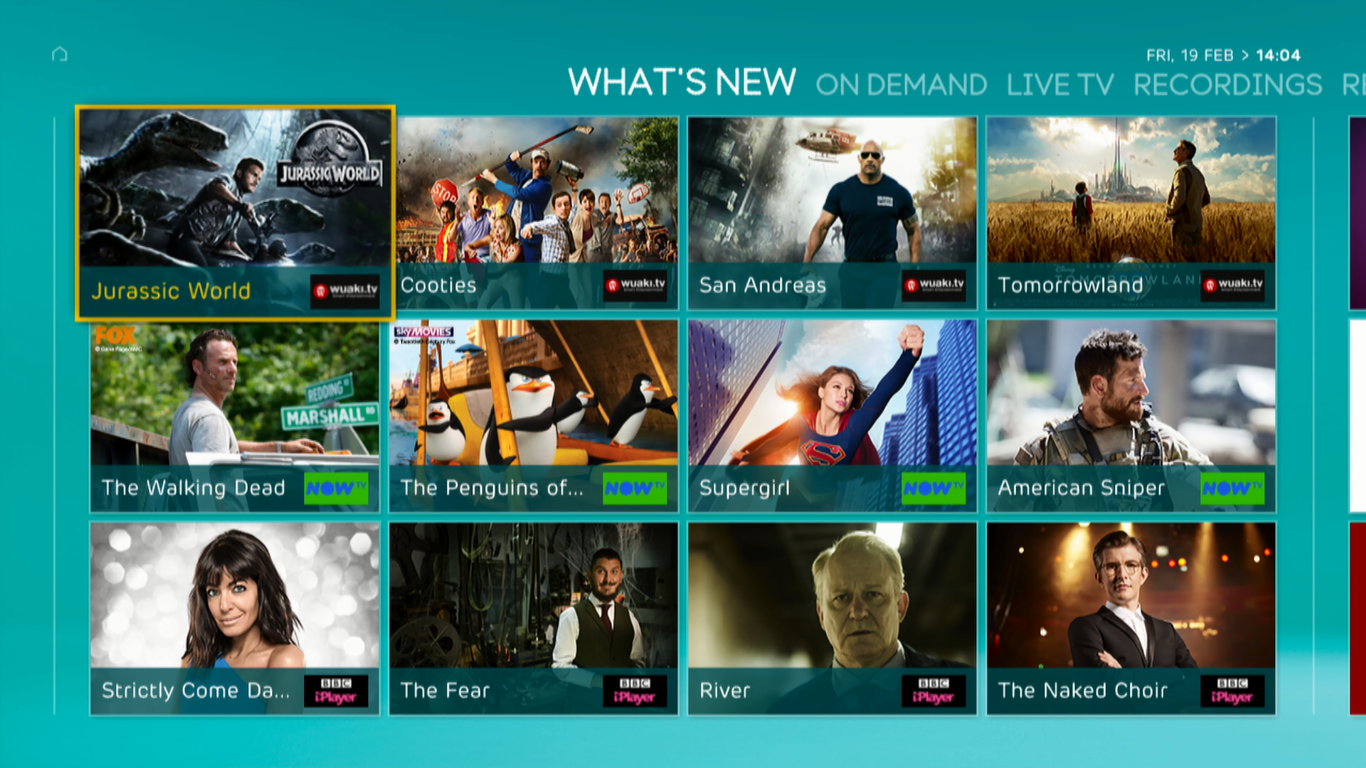 On Demand - A collection of services (apps such as iPlayer, YouTube, NOW TV, hayu etc) available on your EE TV box.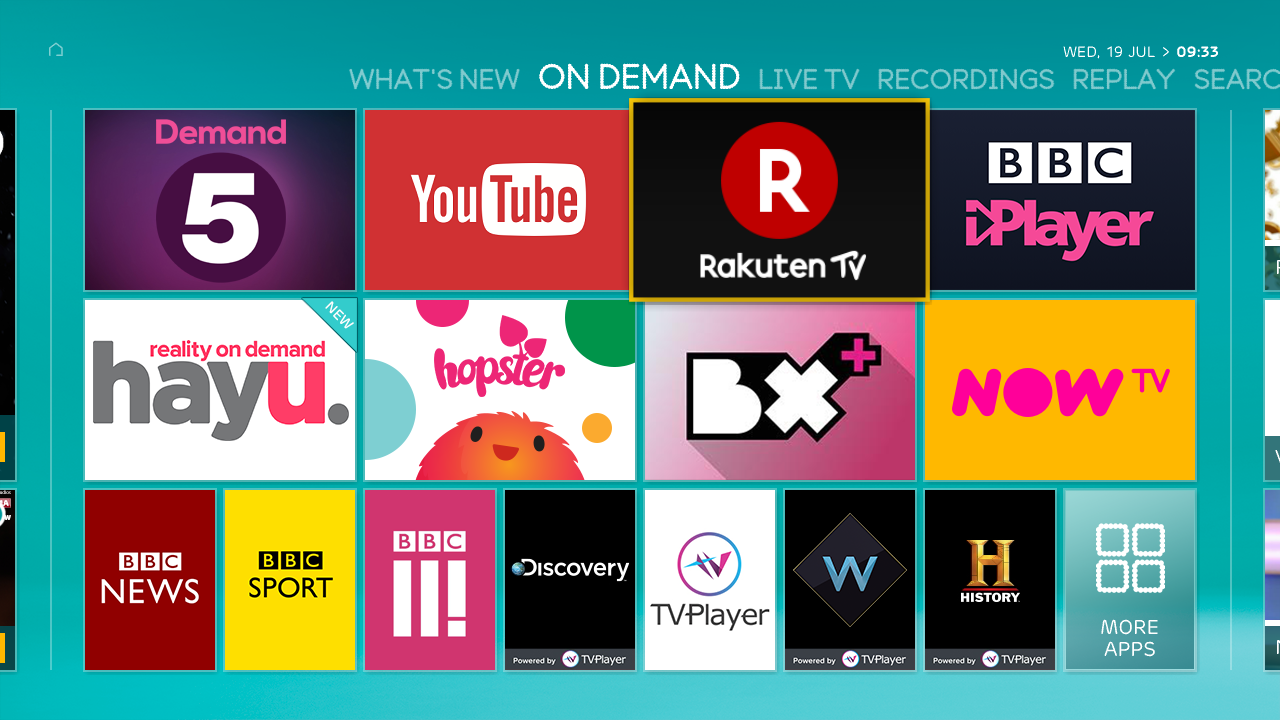 Live TV - All your live TV programmes, Radio stations and TV Guide. Press OK on Live Channels to see all the programmes showing now.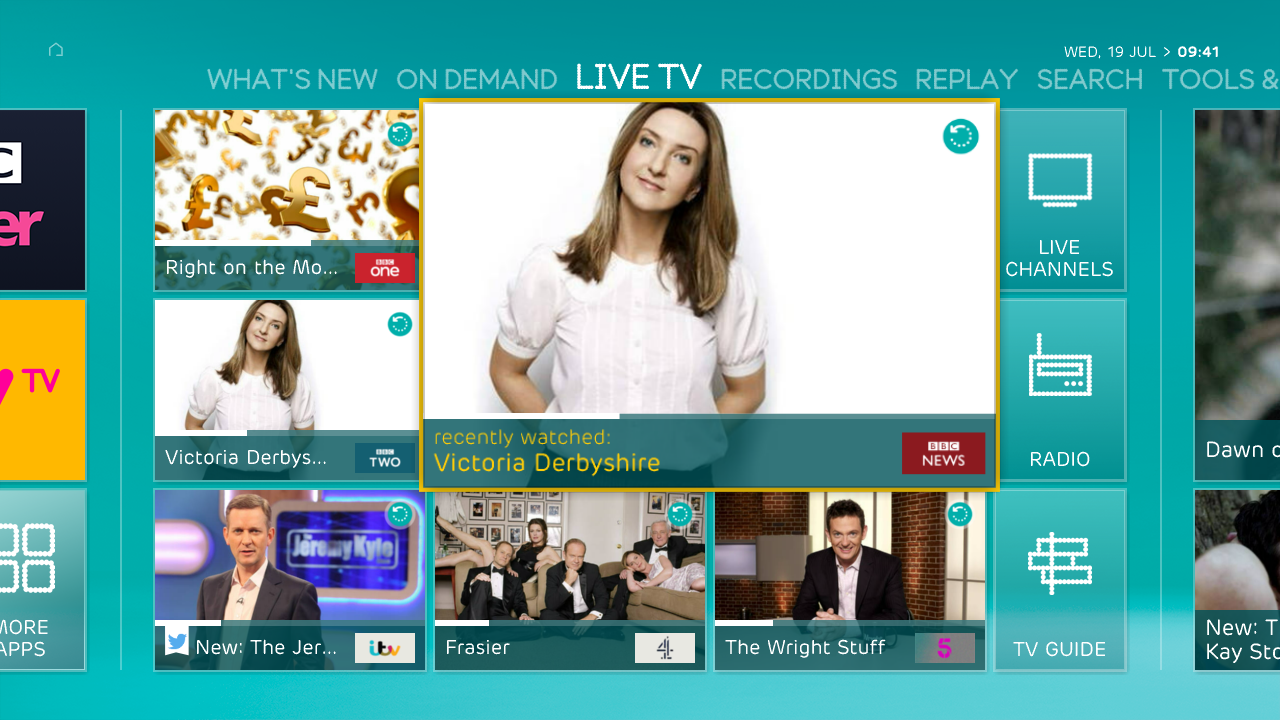 Recordings - Find all the recordings you've made by pressing OK on the All Recordings icon.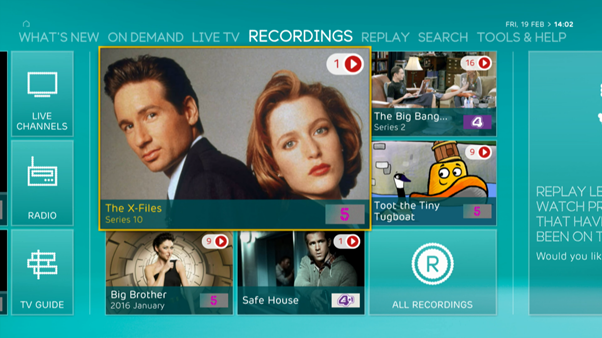 Replay - All the programmes that you might have missed over the last day, that are currently available via Replay. This area is displayed if you've got your EE TV set up in Replay mode. And now you can set Replay on two additional standard definition (SD) channels - so that's up to six HD or up to eight standard definition (SD) channels.
You can now also filter the type of shows you want in Replay. So if you're only interested in movies, drama or sport, you can filter out the shows you don't want.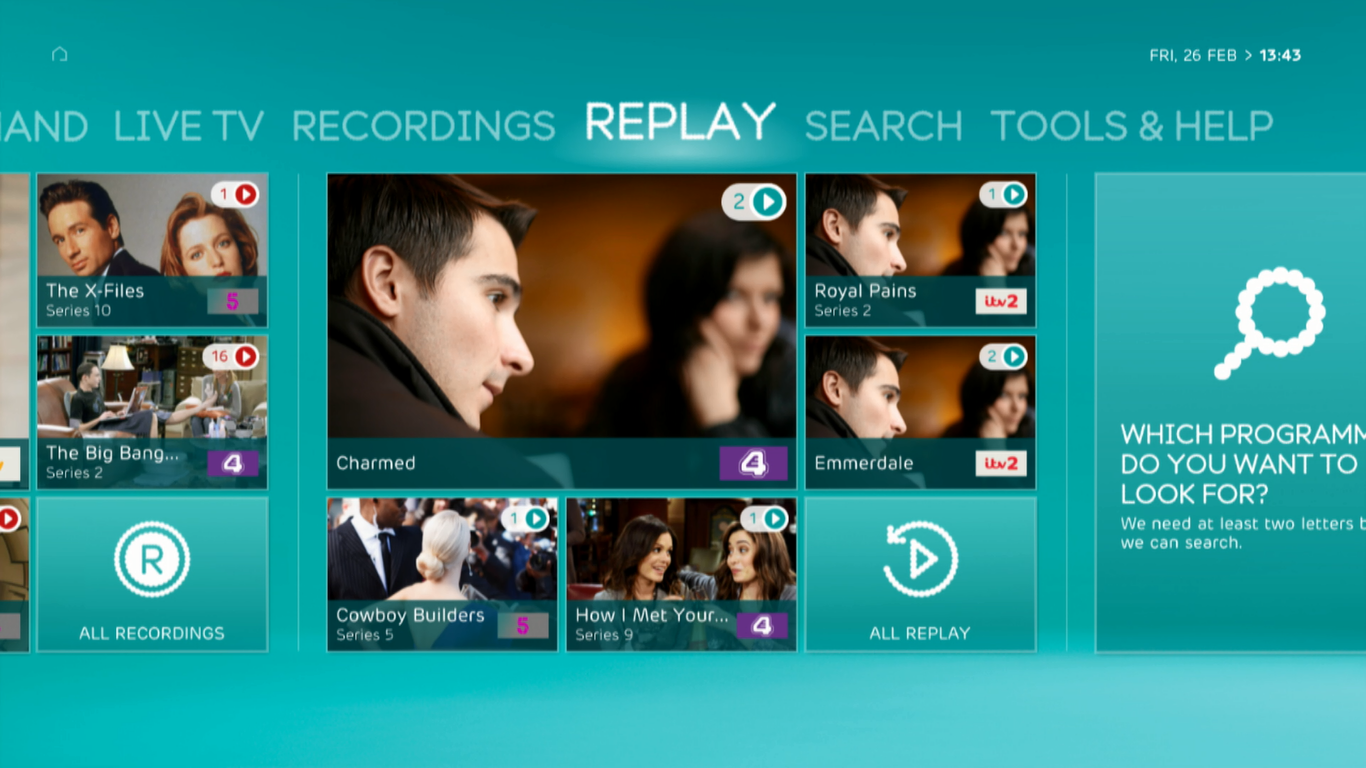 Search - It's quick and easy to find something to watch on your EE TV box. Search by programme name to find programmes on now, coming soon and stored in your recordings and Replay.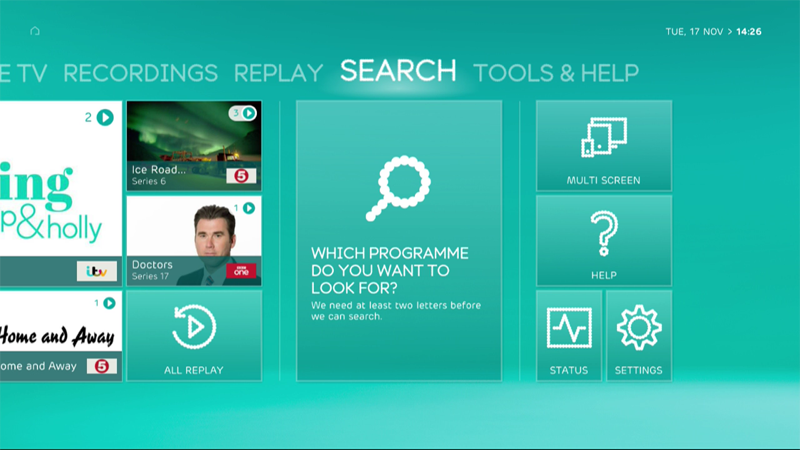 Tools & Help - Where you can check on the status of your EE TV, make changes in Settings or look something up in the Help section.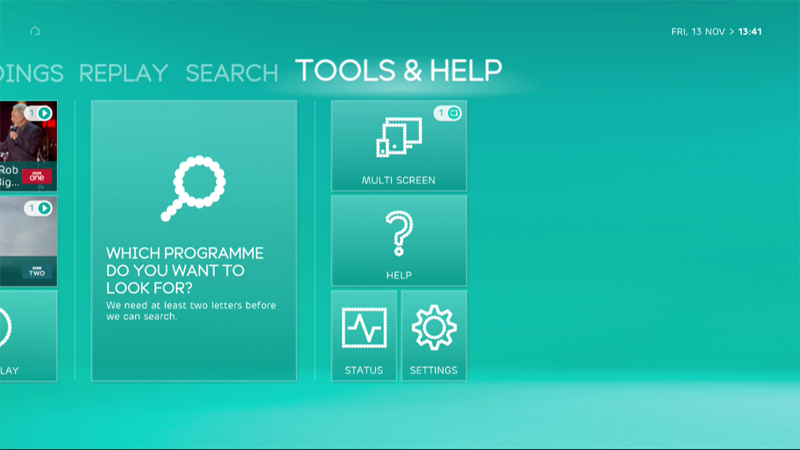 Channel Bar - Open your channel wall by pressing the up (or down) arrow on your remote. To select a channel, press OK.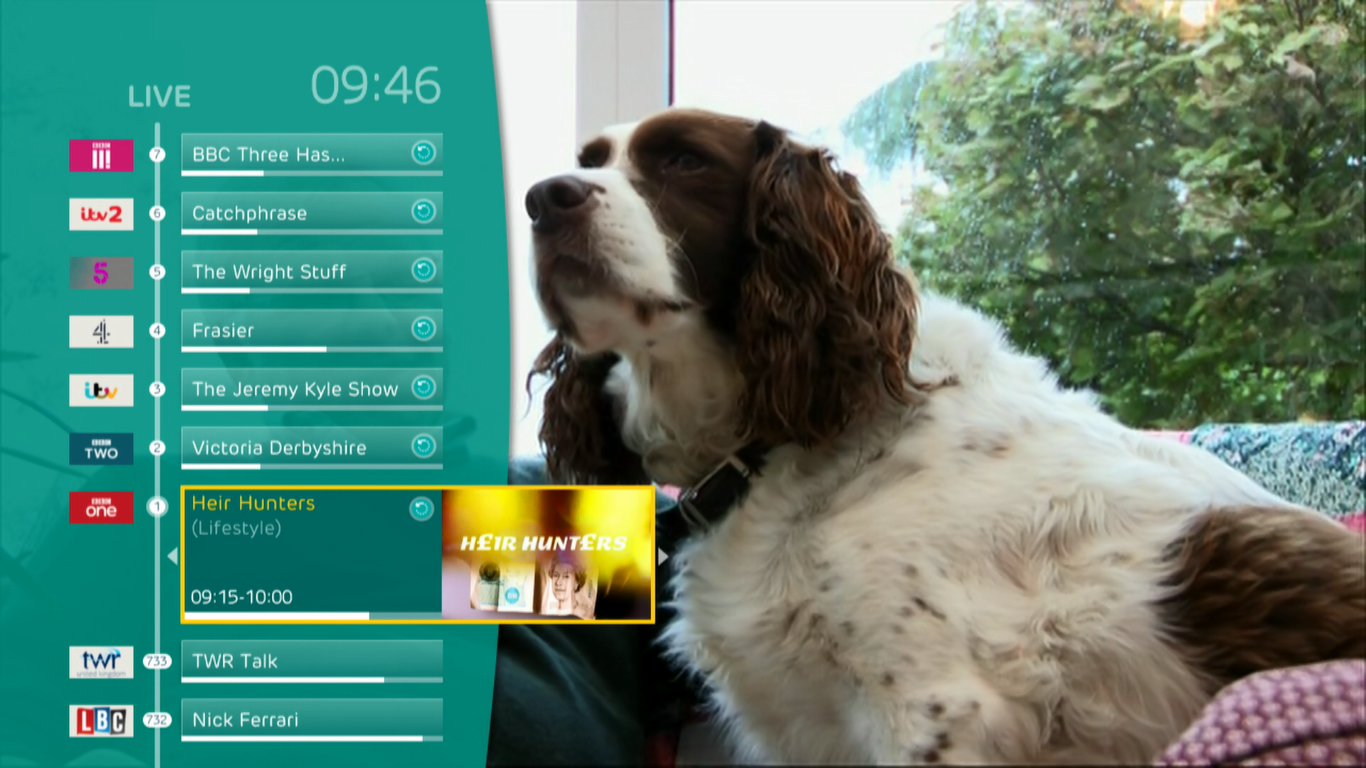 The Time - Shown in the top right hand corner also has some text underneath it which shows whether you're watching Live TV, a recording, Replay, etc.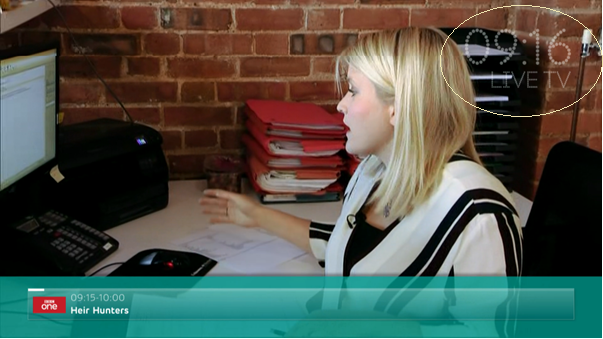 Timeline - You can open your timeline by pressing the right (or left) arrow on your remote. The up arrow lets you see what's on other channels. Move to the right to see what's going to be on next. Press OK to watch the programme.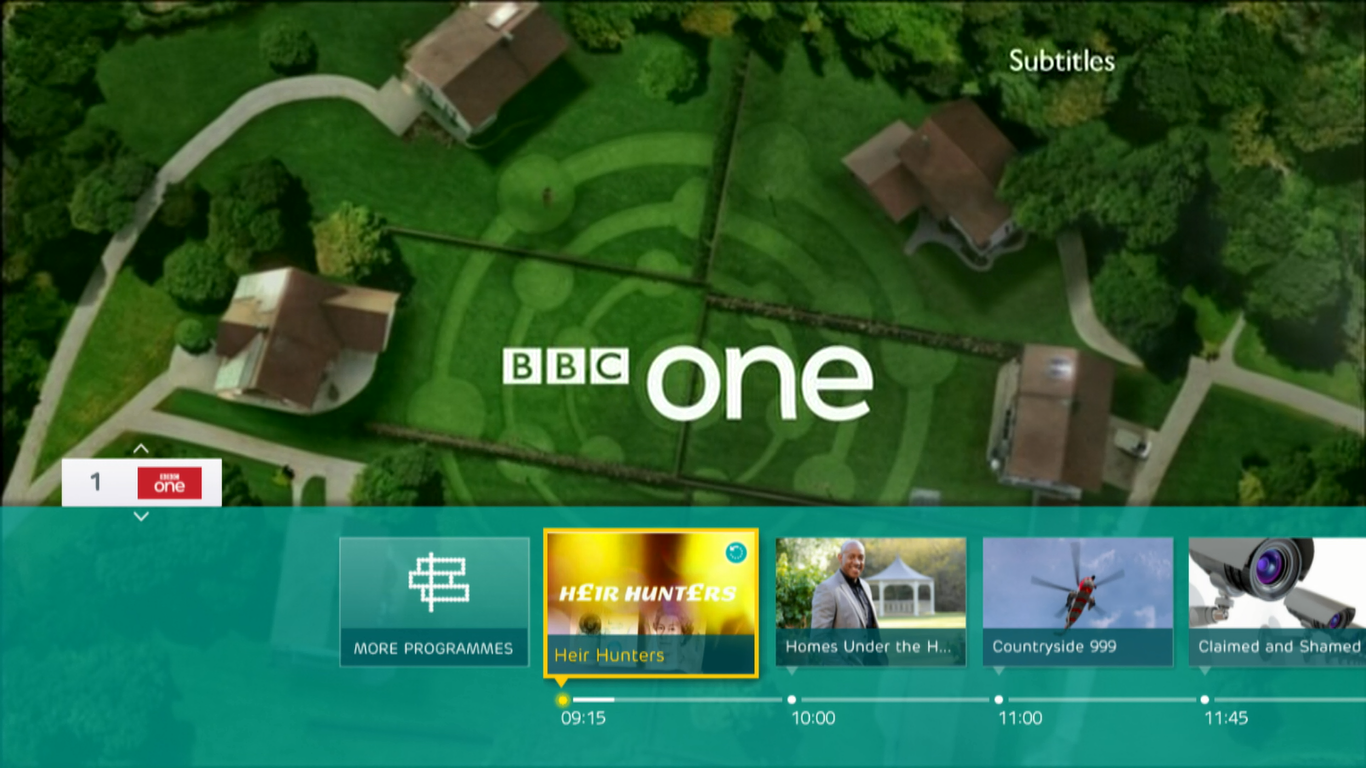 Options Menu - Press the OK button on your remote and the options menu will appear. By using the right arrow on your remote, you can select Restart (if available), Record, Programme information or accessibility options.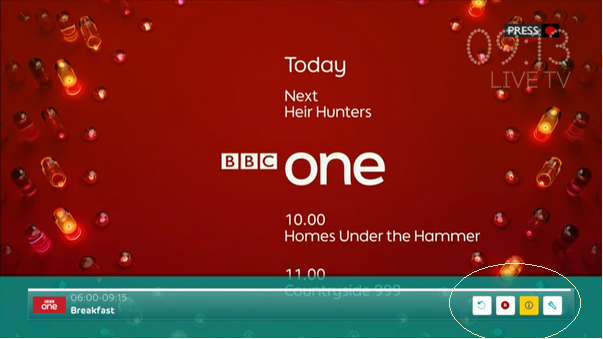 Restart - If you select to restart a Live programme from the beginning, The Restart bar opens at the bottom of the screen, showing the programme starting from the beginning. Restart is only available on your selected Replay channels.