This guide shows you how to download and connect the EE TV app to your EE TV box.
Set up your EE TV
First of all, make sure you've set up your EE TV. If you need help with this, see our EE TV set up guide.

Connect your phone to your router
Next, check your phone is connected to the same EE broadband router as your EE TV. If you need help with this, see our WiFi set up guide for Android.

Download the software
Follow the link to download the free EE TV app from the Google Play Store.
Or, from your device:
Open the Google Play Store app.




Search for EE TV.
Touch Install and then Accept after reviewing EE TV's permissions.
The app will install on your phone.



Set up EE TV on your device
Touch to open EE TV in your apps folder.




Select your EE TV box from the list.





The first time you set up the EE TV app, you'll be asked to type in your EE TV box PIN code.

Tip: You chose your PIN when you first set up your box. If you have parental controls turned on, it's the same PIN you use to watch locked content. If you've forgotten the PIN get in touch - we'll be happy to help.




Enter the PIN and tap OK.




The app will pair with your EE TV box and confirm that it's connected, then tap NEXT.





The app will now update and get programme information from your EE TV.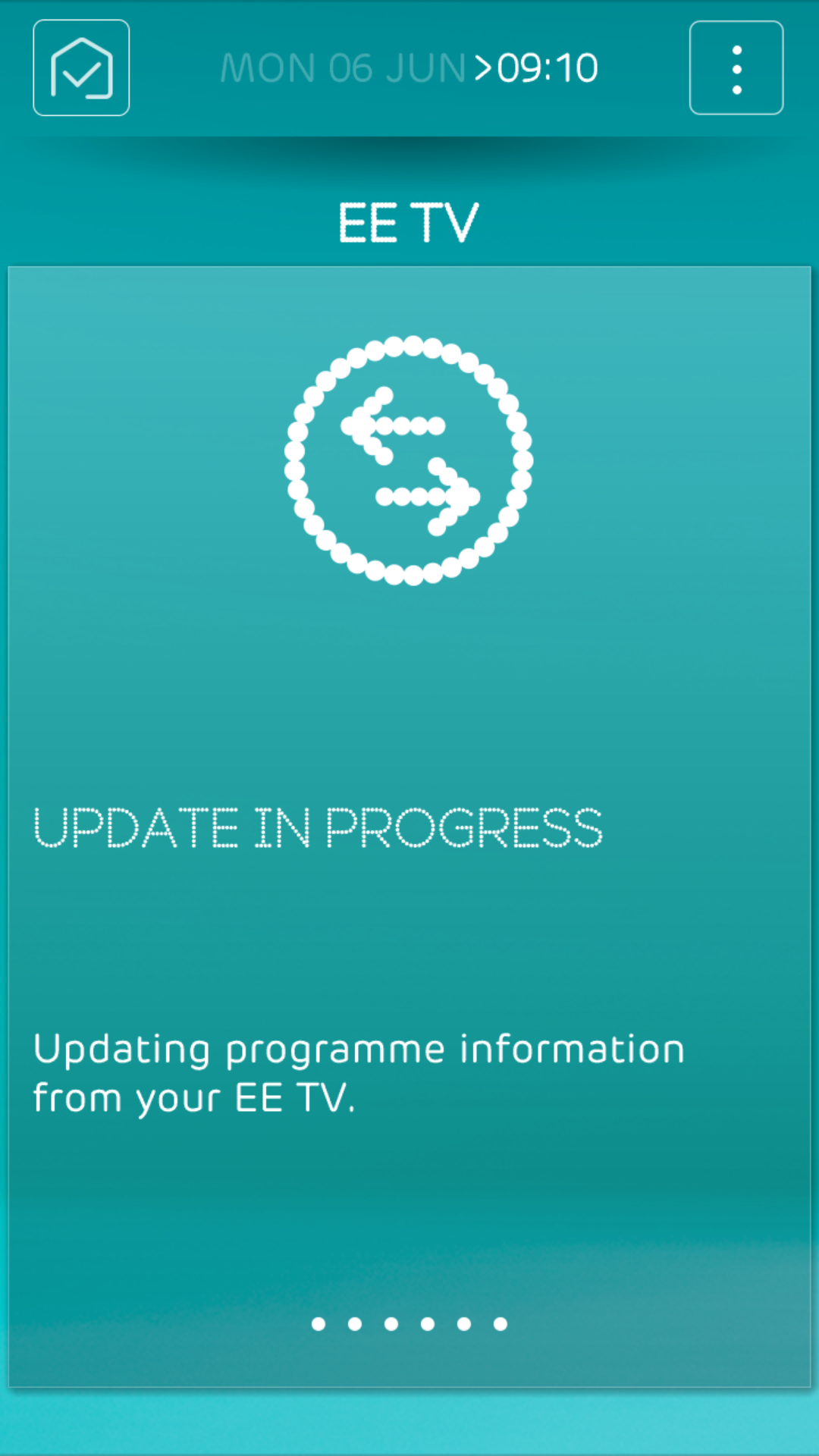 7. The EE TV meu will open.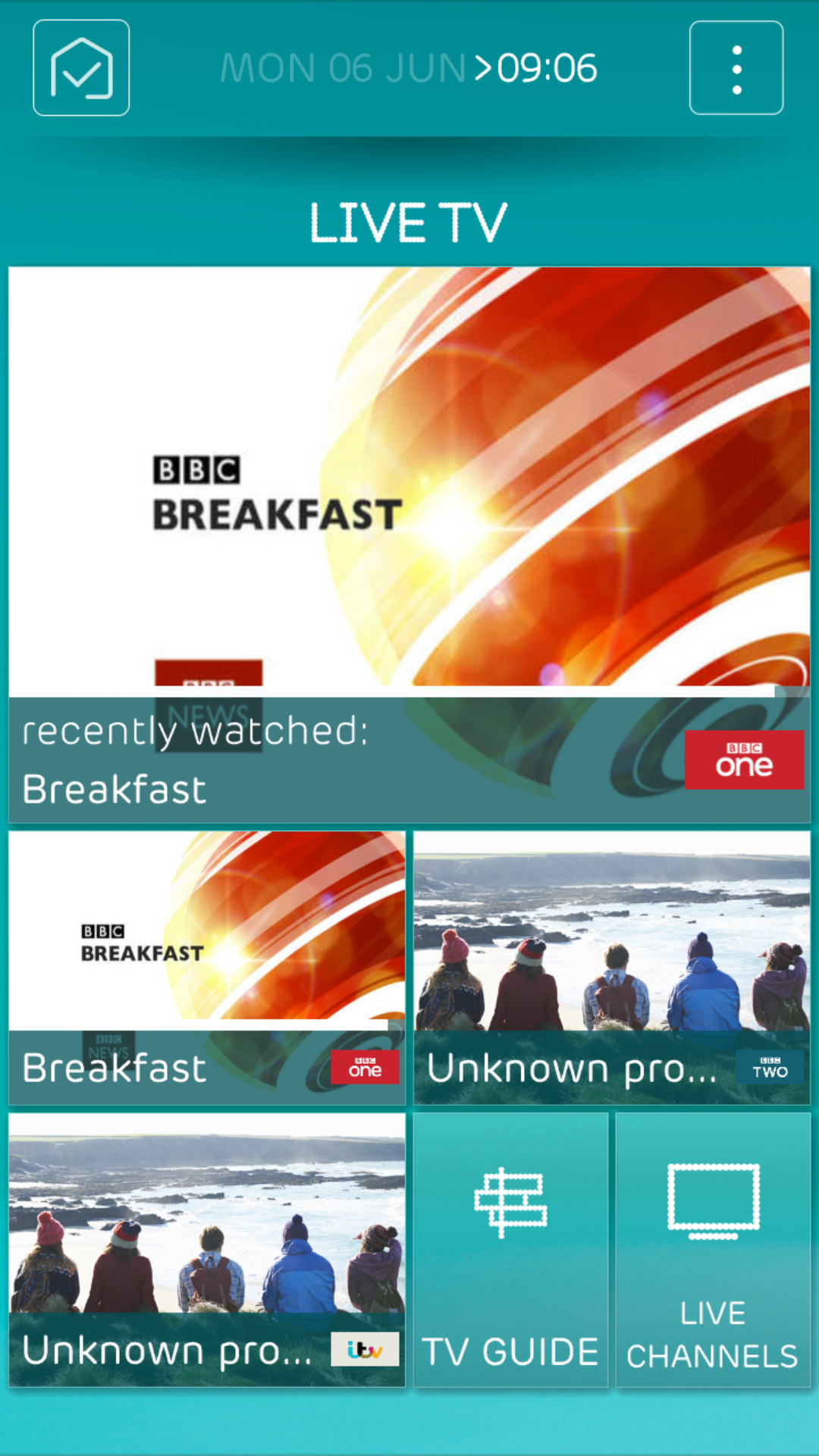 More help
Once you've downloaded the EE TV app and connected to your EE TV box, see our guides below for more help:
Using the EE TV app when you're away from home >
Watching TV on your tablet and phone with the EE TV app >
Personalise the EE TV app >
Using your tablet or phone as a touch control for EE TV >
Using search with EE TV >
Using my TV Guide with EE TV >