To set up your new device, follow the easy steps below.
You can also watch our useful video on how to set up your camera.

1. Push to release the lock a, and simultaneously lift up the latch b. Then push the waterproof cover c and flip the latch d to release the cover.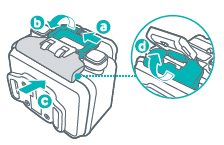 2. Open the waterproof cover e and take out your camera f.

3. Slide down to remove the back cover of your camera.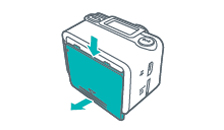 4. Lift up the protective rubber flap g. Then slip in the nano-SIM card with the cut corner at the top right and its metal contacts facing down h until it clicks into place.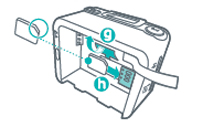 5. Align the mark on the battery with the one on the camera, and install the battery.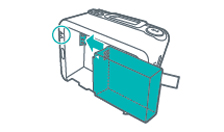 6. Replace the back cover.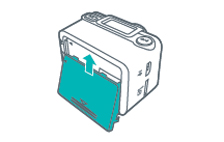 7. To charge your camera, insert the smaller end of the USB cable into your camera's micro USB port.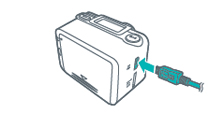 8. (Optional) If you have a microSD card, insert it into the microSD card slot until it clicks into place.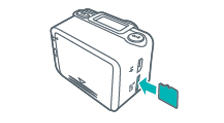 Find out more on how to set up the companion app and the Viewfinder Watch.