How to connect to WiFi on the London Underground

It's easy to connect to WiFi on the London Underground.

As of the 25th of November 2015, all new pay monthly EE customers will automatically get access to our underground WiFi service. If you're an existing customer (pre November 2015) and on an eligible EE/T-Mobile/Orange plan, register by texting EEWiFi to 9527. We'll send you a password so you can access the service next time you're on the Underground.
To access Virgin Media WiFi hotspots

on your device, turn WiFi on
select Virgin Media WiFi from the list of available networks
open your web browser and follow the prompts on the Virgin Media portal
select EE, and register using your mobile number and the password we sent to you by text
To access EE WiFi-Auto hotspots
Only phones and tablets with compatible SIMs can access the London Underground WiFi using EE WiFi-Auto hotspots.

On Apple devices – with the right software (iOS 7 and above) you'll be able to automatically connect to EE WiFi-Auto and use the internet just by switching on your WiFi.

On compatible Android devices - Once underground, just turn on your WiFi and select EE WiFi-Auto from the list of available networks.
Then select the 'access method' as EAP, and 'EAP method' as SIM.
Please note – if the EAP method SIM isn't available on your Android device, unfortunately your phone or tablet isn't compatible with the EE WiFi-Auto network. However, you can still access Virgin Media WiFi.

After you've connected to WiFi on the Underground once, you'll automatically connect every time you enter a WiFi-enabled station (as long as your phone or tablet's WiFi is switched on).
Find out more about WiFi on the London Underground >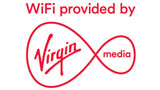 Getting the most from EE
Services and offers we have for you