If you haven't heard of OPPO before, that might be about to change. They've just launched three hugely impressive smartphones which, if you're considering buying a new Android phone, deserve your attention.
The OPPO Find X2 Pro: the ultimate OPPO smartphone
As the name suggests, the OPPO Find X2 Pro leads the line-up. It's a smartphone that's ready to go toe-to-toe with the best Android smartphones available, with great specs and a gorgeous borderless design. From the moment you set eyes on it, you know this is a high-quality smartphone.
The cool curves give the Pro an elegant look and feel – the Black Ceramic design is understated, but the polished back gives it a shiny shimmer.
Flip the phone over and the real star of the show is revealed: a beautiful 6.7-inch OLED display with QHD+ resolution. This is a screen designed to give you a cinematic experience without having to leave your house.
The QHD+ resolution, which is 4x the resolution of standard high definition video, combines with over a billion colours to ensure everything looks natural, vivid and vibrant. It also supports HDR10+, so films and TV shows on video services such as Netflix are broadcast at their very best. The detail is incredible.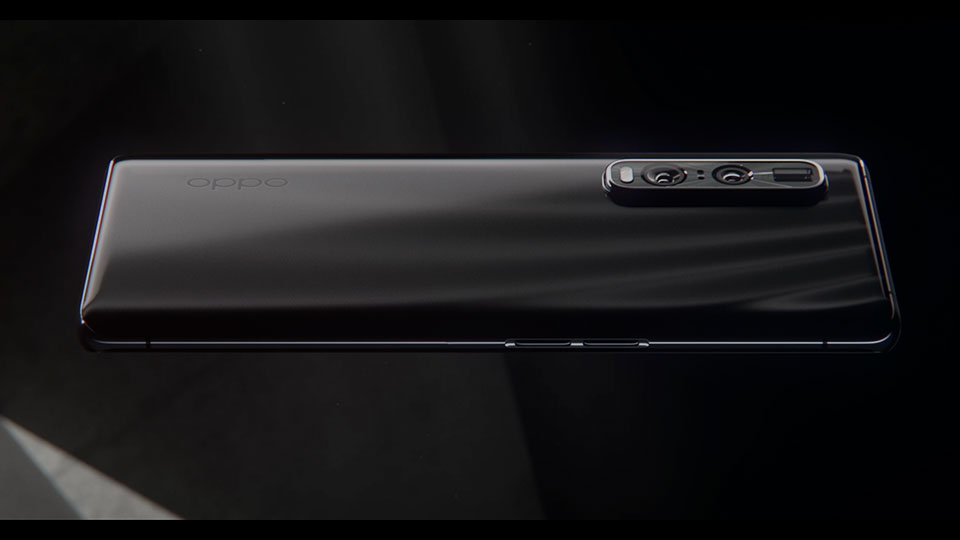 It's all looked after by an onboard O1 Ultra Vision Engine, which optimises video quality every time you hit the play button. Even standard definition video is upscaled to make it look its best. Add Dolby Atmos and Dual Stereo Speakers to the mix and you have pure and powerful sound for the ultimate multimedia experience on your phone.
Of course, you don't just watch videos on your phone. So, if you spend lots of time on social sites such as Instagram and Twitter, or use your phone to browse the web, use apps or for gaming, you'll appreciate the super-smooth 120Hz refresh rate. This is double the speed on a lot of phones, so scrolling through sites and playing hi-res games feels much faster and more responsive.
And if you're worried about all this high-end tech eating into your battery – don't be. The OPPO Find X2 Pro features some of the fastest charging on a smartphone – it can boost your battery to 40% in just 10 minutes and fully charges it in under 40 minutes. It has a large battery too, so it should get you through the day without you having to look for a power socket.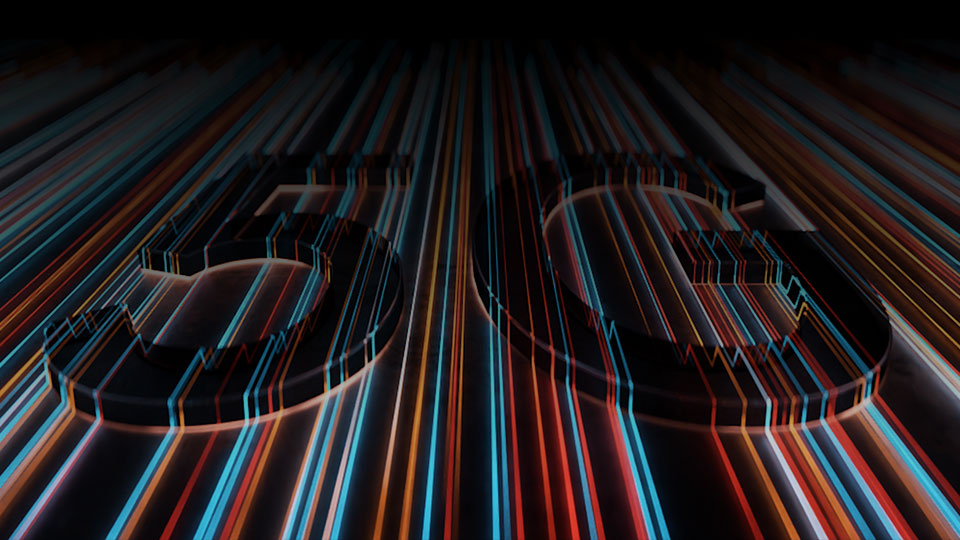 Often the battle for smartphone supremacy is fought over camera quality. The OPPO Find X2 Pro comes equipped with an Ultra Vision Camera System comprising 48-megapixel wide-angle and ultra-wide-angle lenses, alongside a 13-megapixel periscope telephoto lens. There's a 32-megapixel selfie cam on the front too.
With optical image stabilisation and a fast-focusing system that uses every pixel as a focus point, images look clear, detailed and free from blur. This benefits your video recordings too, which remain super-steady through the 120-degree ultra-wide-angle lens.
Night-time shots shine thanks to ultra-large sensors and Night Mode 3.0 on all the lenses – even on the selfie camera.
Ultra Macro Mode lets you focus in on the fine detail of small intricate objects with 8x magnifications, while the telephoto lens can zoom in up to 10x with its hybrid zoom, or 60x using the digital zoom.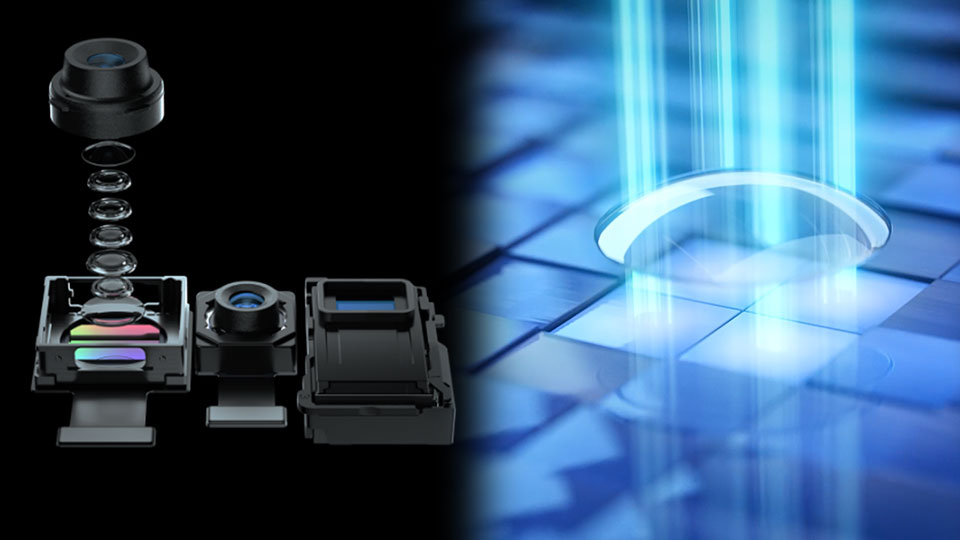 The OPPO Find X2 Neo: powerful, speedy and streamlined
The OPPO Find X2 Neo packs power into an incredibly lightweight and thin design. It's a streamlined smartphone that sports a gorgeous body and is easy to hold and use. It's the thinnest 5G phone currently out there.
But don't let these looks fool you – under the bonnet there's a whopping 12GB of RAM, leading Snapdragon 765G processor, 256GB of built-in storage space and innovative 5G that uses 360° signal support to give you amazing speeds and reliability on our new 5G network.
The OPPO Find X2 NEO features a 6.5-inch Full HD+ curved display with 90Hz refresh rate for speedy scrolling and gaming, a quad camera system and 32-megapixel selfie lens.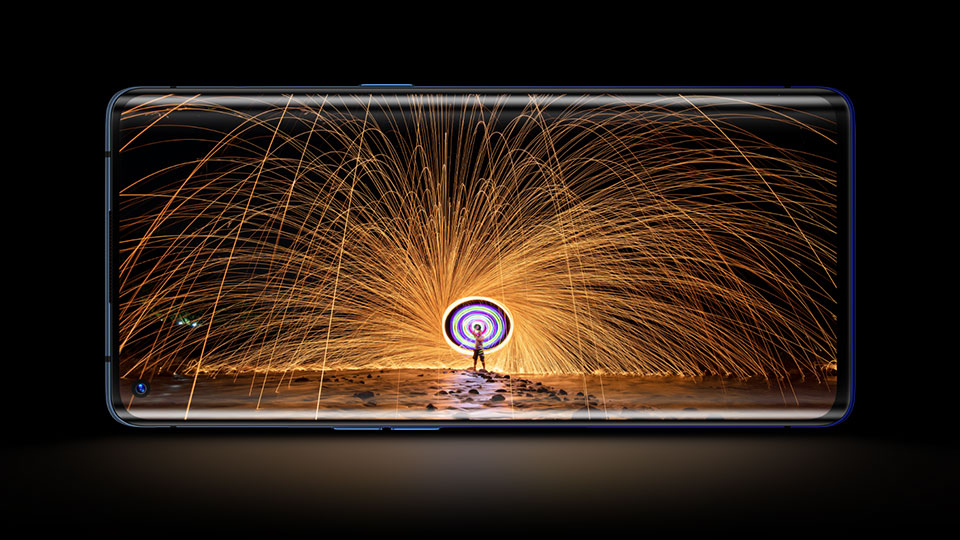 The camera system has a 48-megapixel main lens, 13MP telephoto lens with 5x hybrid zoom, 8-megapixel wide-angle lens and a 2-megapixel mono lens for stylish black and white shots. An Ultra Dark Mode and AI Ultra Night Mode help to create bright and detailed photos in low light, with improved shadows and less blur.
Videos look smooth and stable too, thanks to ultra-steady modes that counteract the shakiness you get when you move. The Pro mode is so impressive that you can even record off-road videos.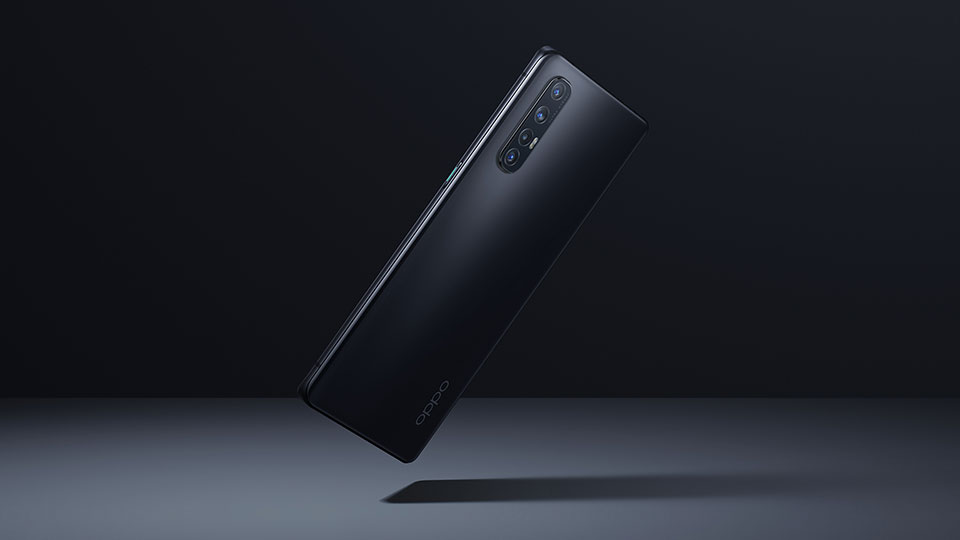 The OPPO Find X2 Lite: affordable 5G at its best
If you're looking to make the move from 4G to 5G, but don't want to spend lots of money doing so, the OPPO Find X2 Lite is a great choice.
It comes with the same powerful Snapdragon 765G processor as the Find X2 Neo and the same 360° antenna set-up that delivers a fast and reliable 5G experience when you're connected to our 5G network.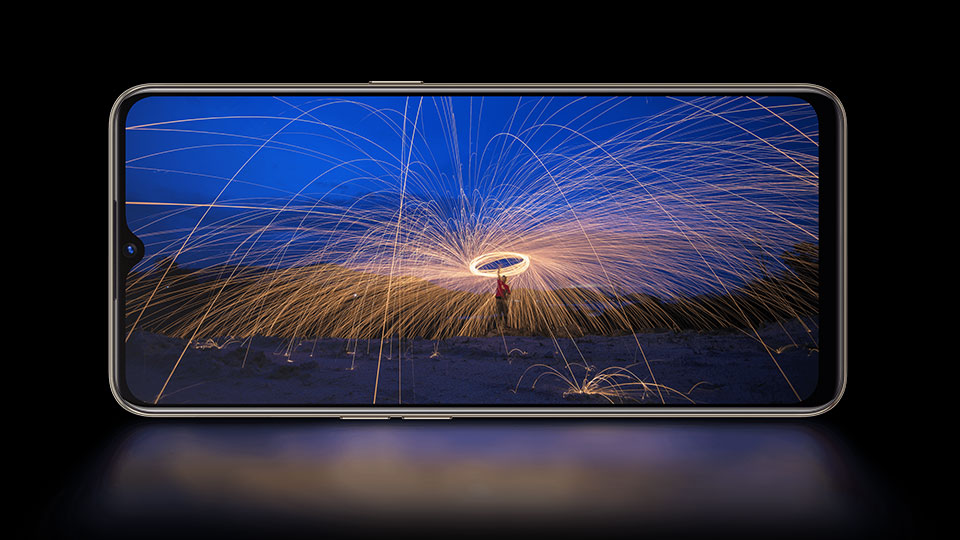 What's more, the OPPO Find X2 Lite also shares the same 48-megapixel main camera, 32-megapixel selfie shooter and 8-megapixel wide lens, alongside mono and retro lenses. You can also record videos up to 4K quality, and they benefit from the same powerful video stabilisation as found on the Neo.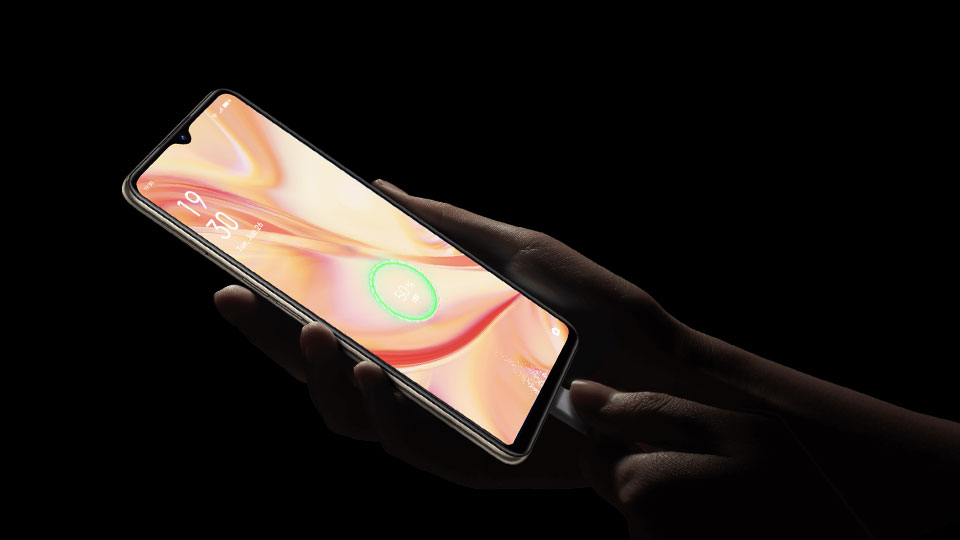 There's a large 8GB of RAM on board to power you through tasks and make light work of running multiple apps, while 128GB of storage gives you a good amount of storage to keep music, films and documents handy.
The 6.44-inch Full HD+ delivers vibrant video and a Hyper Boost mode kicks in to give you an even smoother and faster gaming experience on your phone – improving touch response times while reducing lag.
If you're into gaming on the go, the OPPO Find X2 Lite gives you some competitive edge.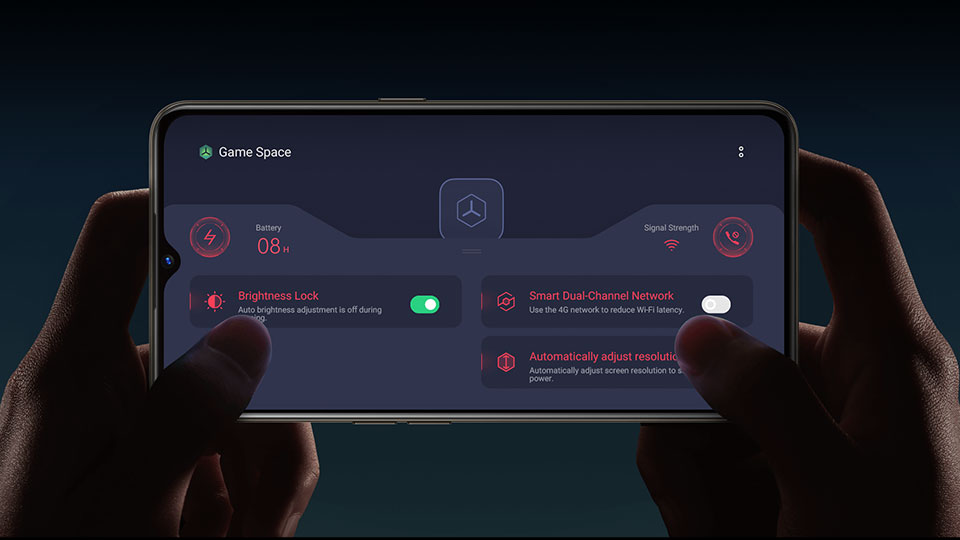 5G is fast. Faster than anything you've seen before. But
what are the facts and figures behind the (mightily impressive) headlines? If
you've been wondering what 5G speeds you can achieve on the UK's number one
network, or how fast you can ping data over the 5G airwaves, we've got the
answers.
Here's everything you need to know about 5G speeds.
How fast is 5G in
Mb/s?
Up till now, we've tended to talk about download speeds in
megabits per second (Mb/s). The more Mb/s, the faster your speed. With 4G on EE,
average download speeds are around 30 Mb/s.
5G takes things to a whole new level – we'll even need a new
abbreviation. That's because 5G speeds could reach 1000 Mb/s – or 1 gigabit per
second (1Gb/s).
How fast is 5G in the
UK?
The magic number of 1Gb/s will require all our 5G
infrastructure to be up and running, and we're still in the early days. But
with a 5G phone and 5GEE plan, right now, you can expect maximum download
speeds of around 100 Mb/s in some of the UK's busiest cities and towns.
Find out when 5G is coming to your area > https://ee.co.uk/why-ee/5g-on-ee/5g-uk-coverage
Is 5G really that
much faster than 4G?
When 4G first hit the UK, it was a revolution. 4G speeds made so
much possible – so many of the apps we rely on today, from those that help us
hitch a ride to booking a holiday, wouldn't work without it.
5G isn't a replacement for 4G, but it adds another level.
All wireless communications take place over radiofrequencies. 5G
mainly uses higher frequencies than 4G, and it's those higher frequencies that
make 5G faster.
What frequencies does
5G use?
Our 5G network is currently using frequencies around 3.4
gigahertz (GHz), while our 2G, 3G and 4G networks use frequencies ranging from
around 800 megahertz (MHz) to 2.6 GHz.
Is 5G faster than broadband?
With such impressive 5G speeds, you might be wondering if
you still need conventional (fixed line) broadband? Should you embrace the
mobile revolution and opt for a 5G router instead?
A 5G router could be a great option if you're in a 5G area
that doesn't get great fixed line broadband, because 5G WiFi could give you
equivalent speeds to ultrafast fibre broadband (that's over 300 Mb/s).
Find out more about 5G WiFi > https://ee.co.uk/broadband/pay-monthly-mobile-broadband-gallery/htc-5g-hub-details
I'm convinced! How do
I get a 5G phone?
We have the latest 5G phones and a great range of 5G plans
to take care of all your data needs.
Buy a 5G phone > https://ee.co.uk/why-ee/best-5g-phones