Samsung's galaxy of smart products – phones, tablets, smartwatches, and even apps – create a comprehensive and connected ecosystem that makes it easy to stay in touch, work on the move and control your home.
Here's how to create your connected Samsung galaxy:
Samsung smartphones – the centre of your connected world
Samsung Galaxy phones are the centre of your smart ecosystem. Whether you own an S9, Note9 or A9 these powerful phones keep you connected in and out your home, over WiFi or via the 4G network.
With big and beautiful displays and useful applications that make everyday tasks faster and simpler to perform, controlling everything is easy.
Uncover new information through your camera lens, control your home with your voice, and pay for products with a tap – it's all possible with your Samsung Galaxy smartphone.
The Galaxy Watch 4G – hands-on control
The 4G-connected Galaxy Watch gives you an added level of convenience. With the Galaxy Watch 4G you can make and take calls, read and respond to texts, notifications and emails, make payments with the tap of your wrist via Samsung Pay1, monitor your health and fitness, and listen to your premium Spotify account. And you can do this all without even having your phone to hand.
After all, who wants to go for a run with their phone, even when you rely on your music to stay motivated? The Galaxy Watch 4G is the smart choice. Plus, it makes controlling your home easy too – you can skip the tracks playing through your speakers, turn up the heating and turn off the lights all from your wrist.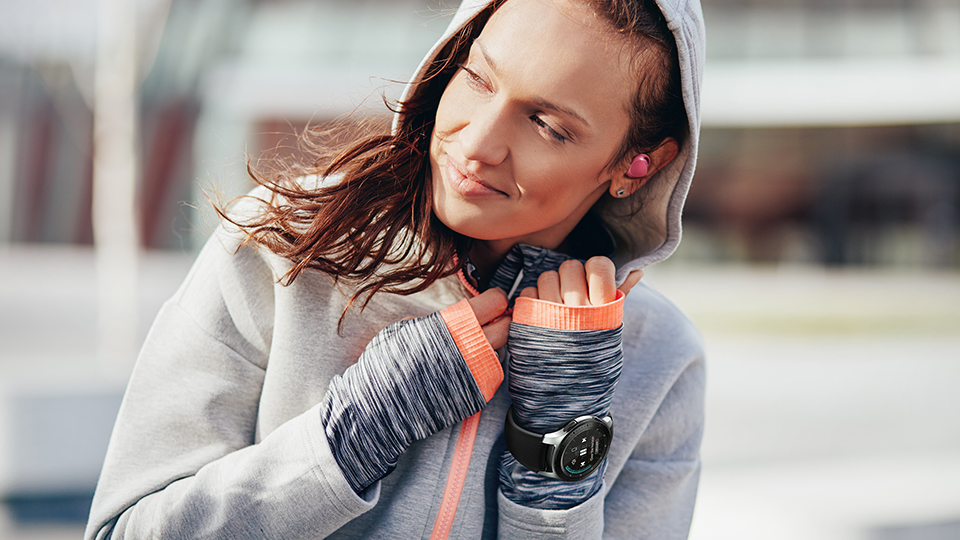 Galaxy Tab S4 – work smart
The Samsung Galaxy Tab S4 performs many of the tasks you can do on your Samsung smartphone and smartwatch – but on a bigger display. This makes it ideal for home use – controlling SmartThings-enabled devices, viewing photos and files saved on Samsung Cloud, and taking video calls from your phone which can quickly be shared to your tablet using Samsung Flow.
But where the Galaxy Tab S4 really excels is with work tasks. It comes with Samsung DeX built in, which means you can create a desktop-like experience and setup on your tablet. Simply attach your Galaxy Tab S4 to the Keyboard Book Cover2 and connect it to an external monitor via an HDMI adaptor to make it even easier to type and supersize the content on your tablet.
But DeX doesn't just make things bigger; it makes your tablet work like a desktop. You can drag and drop files, use a taskbar and work with multiple windows. Plus, you can attach a wireless keyboard and mouse, and even use your tablet as a touch pad, touch keyboard, or digitiser which can be used with the included stylus.
Samsung Flow app – share content between devices
Samsung Flow is a super-useful app that links all your devices together. It lets you quickly and conveniently handover content from one device to another, keeping you connected without interruption.
Say you're holding a video call on your Samsung tablet and you have to leave the house half-way through, Samsung Flow will let you transfer that video call to your Samsung phone. Or if you're working on a file on your phone on the way home from work, you can quickly hand it over to your tablet when you get home.
What's more, with Samsung Flow you can pick up all your messages, calls and notifications across your devices, so even if you don't have your phone handy you can keep the conversation flowing on your tablet.
Bixby – say hello to Samsung's voice-activated assistant
Samsung's voice-assisted personal assistant, Bixby, is built in to the brand's smartphones, tablets and smartwatches.
It's on hand to answer all your questions, just like a search engine. Plus, it helps you to stay organised, connected and in control of your smart home devices.
You can add SmartThings devices to your Bixby Home, including your smart TV, home heating, in-home security system, WiFi-enabled doorbell, light bulbs and smart plugs. Then you can control your home with your voice, simply by speaking to Bixby on your phone, tablet or smartwatch.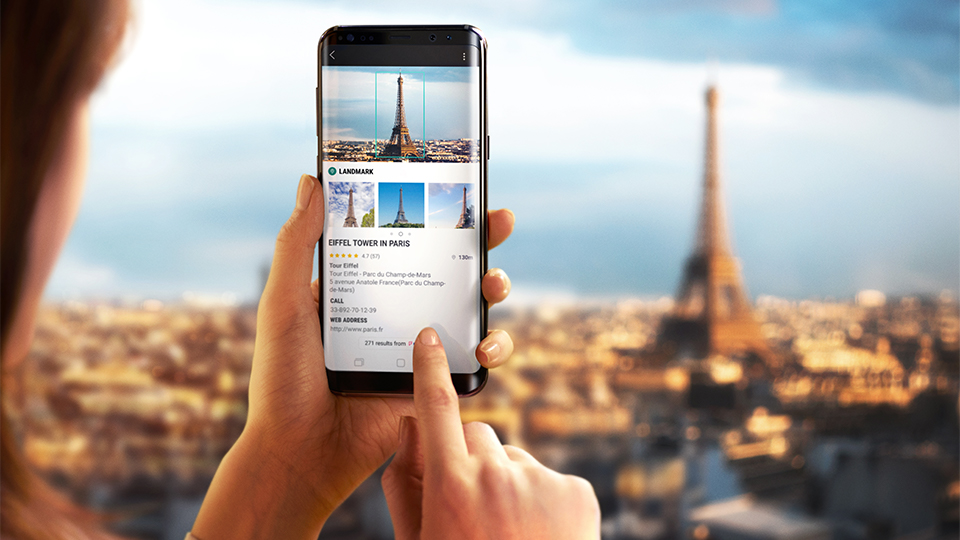 Samsung Health – track your health and fitness across devices
If keeping in shape and staying healthy is important to you, Samsung Health has you covered. The app can track your health and fitness across your smartphone and Galaxy Watch 4G – and everything syncs seamlessly together.
You may find that it's easier to log all the food you've eaten during the day on your phone, but it's more convenient to track workouts on your Galaxy Watch 4G. However you choose to track your health and fitness, Samsung makes sure everything is easy to record and follow.
Samsung Pay – the fast way to pay
You don't have to carry cash and cards when you have Samsung Pay1 on your smartphone or Galaxy Watch 4G. With Samsung Pay, you can buy everyday items by simply tapping your phone or Galaxy Watch 4G against a card reader.
It's the fast way to pay for groceries, petrol and public transport, and saves the hassle of rummaging around for loose change.
What's more, you can add loyalty cards to the app so you can earn points when you spend – everything is in one place, so you're unlikely to forget to use them. And all your transaction details are stored in the app for easy reference and to help you stay on top of your finances.
See how Samsung can unlock your creativity >
1Available with participating networks, banks and merchants on selected devices, on NFC terminals. A limit of £30 may
apply, based on merchant policies. Corporate cards currently not in scope.
2Samsung Keyboard Book Cover sold separately.