Ranking up representation
Representation in the games industry has come a long way. Gone are the days where games would only include women as victims and objects of desire, and where women's contributions at development studios were overlooked. Aloy in Guerrilla Games' Horizon Zero Dawn, and Ellie and Abby in Naughty Dog's The Last of Us Part II, are all independent women in leading roles, with strong personalities and storylines that don't revolve around romance or men– a notable step in the right direction.

"There's a misconception that if you put a girl or a woman on the cover, the game will sell less," series co-creator Neil Druckmann said on initial release. "I know I've been in discussions where we've been asked to push Ellie to the back and everyone at Naughty Dog just flat-out refused." Meanwhile, The Last of Us sold six million copies in one year, Naughty Dog re-released it twice, and it inspired an HBO adaptation. Historically, people of colour have been underrepresented both as characters in video games and as workers in the industry. However, efforts are also being made to improve racial equity and visibility too. POC in Play is an independent organisation that aims to do just this, hosting events and initiatives to provide people of colour in the game development sector with more opportunities for representation.

With increasing visibility in lead character roles, as seen in Aerial Knight's Never Yield and its starring character Wally, alongside blockbusters like Apex Legends, there is progress being made– but there's still a long way to go.

LGBTQ+ representation in games has also improved in the last decade, and while queer topics in gaming remain rare at mainstream publications, individual writers and smaller organisations have taken up the task to increase genuine representation in the industry. One of those advocates is Aimee Hart, editor-in-chief of Gayming Magazine, who's spent the last five years creating spaces for queer gamers, developers, and storytellers.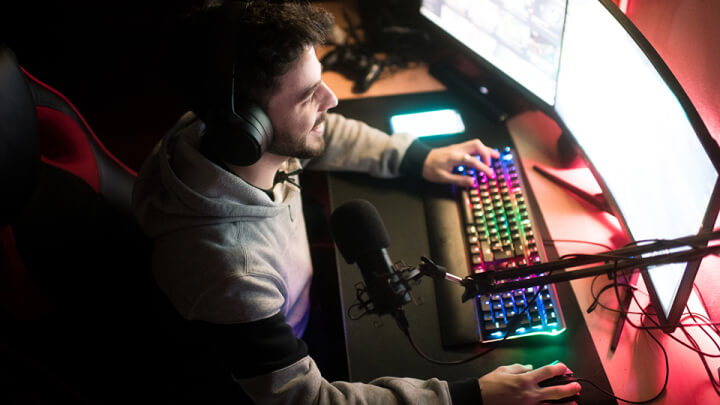 "Queer people deserve to see themselves and their stories in their favourite games," Hart tells us. "You hardly ever see games coverage from a queer angle at mainstream publications, and it gives the impression that we don't matter. We're just as much part of the industry as anyone else, and we're not going anywhere."
Efforts from advocates such as Hart and other LGBTQ+ gaming communities have inspired queer creators to tell their stories through award-winning games, and even major studios take LGBTQ+ representation more seriously now as well.
Respawn, makers of the hit online game Apex Legends, created the first openly transgender character in a competitive game with Catalyst, and Nintendo even removed gender binaries in Animal Crossing: New Horizons and Splatoon 3.
"The industry has come a long way for sure," Hart says. "But there's still a lot of work to do to make it even better."