Billions of searches are made using Google's search engine every single day – it's an integral part of our lives.
But it's Google's ecosystem of connected devices – smartphones, home hubs, smart devices – that's revolutionising the way we live now.
So what's so great about Google? In true Google style, we search out all the answers.
Google Pixel phones – the centre of your connected world
There's a lot of competition in the smartphone world. Brands have to deliver truly great phones to make their mark. But with Google, phone fans were clamouring for the company to release a smartphone. Typical of Google, they had the answer – Google Pixel.
Google Pixel 2 and Pixel 2 XL took things to a whole new level – cementing Google's reputation for delivering a triple-threat of key features on their smartphones: a super-smooth Android experience, stunning photos, and an ecosystem that brings many of Google's other amazing products to the party. 
With Android at the very heart of Pixel phones, you're getting the purest Android experience possible. Expect timely OS updates, upgrades and improvements before anyone else. Not to mention unlimited Google Photos storage – ensuring that all the photos and videos you capture on your Pixel camera are stored in the cloud, so it's not the end of the world if you accidentally delete them or lose your phone.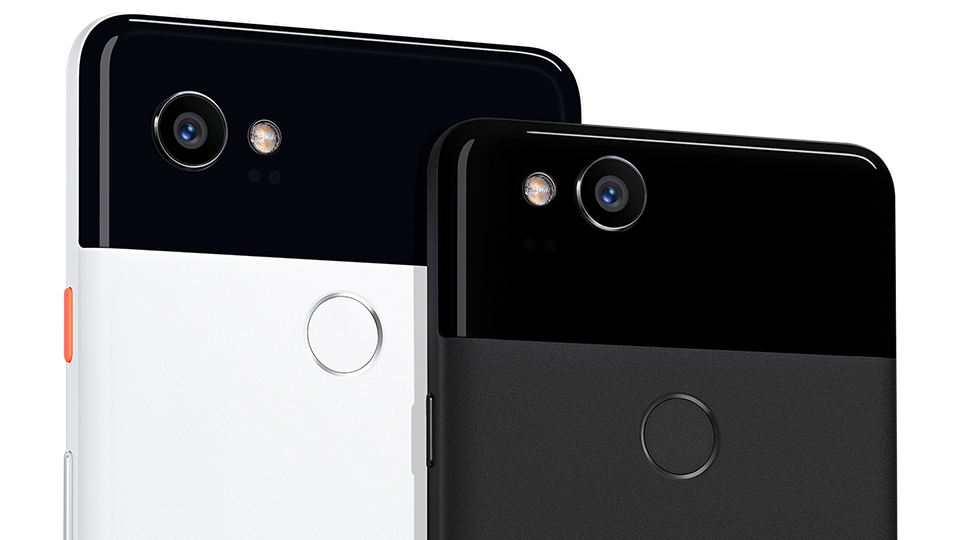 Chromecast – supersize your content
Of course, when you capture great photos and videos – especially of important moments – you want to share them. Posting them on social sites is one option, but sometimes you want to showcase content with a personal touch, to those close to you.
With Google Chromecast you can quickly and conveniently supersize your content. Simply plug your Chromecast into your TV and share what's on your phone. And it doesn't just have to be content you've captured – you can also stream movies, music and TV shows.
Chromecast makes sharing simple, with your smartphone at the centre of the connected ecosystem.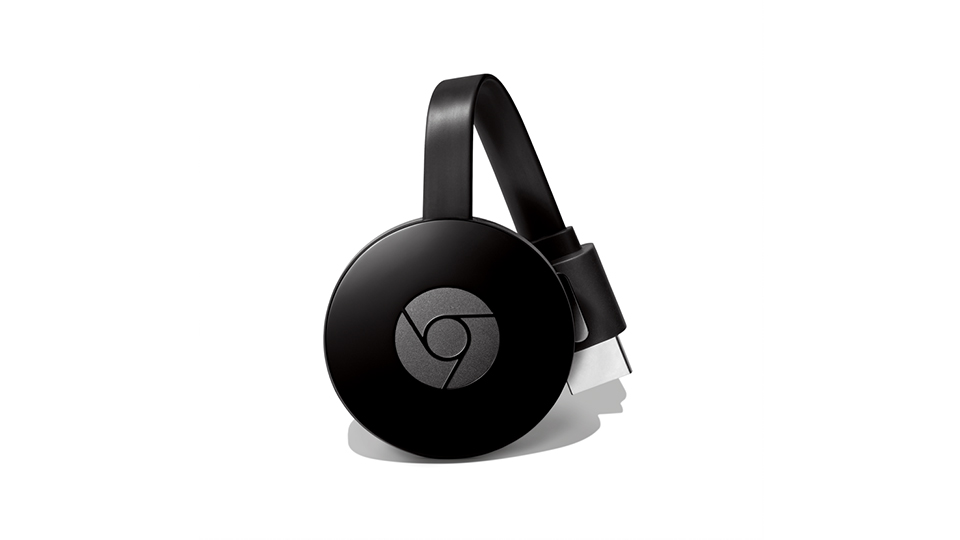 Google Home – time to talk
Google Home and Home Mini have the power to transform your home and the way you get information.
Smartphones give you information at your fingertips. But sometimes there's a more convenient way of doing things – which frees you from your phone.
With Google Home and Home Mini, your voice does the talking. Need to know the weather, understand how you're fixed for the day ahead, or get the latest news? Google can tell you anything and everything in an instant. It's all powered by the most powerful and popular search engine in the world, and it all starts with "Okay Google".
What's more, you can use Google Home to set reminders, share music, or stream content from your phone to your TV over Chromecast. It connects your home to make life more convenient.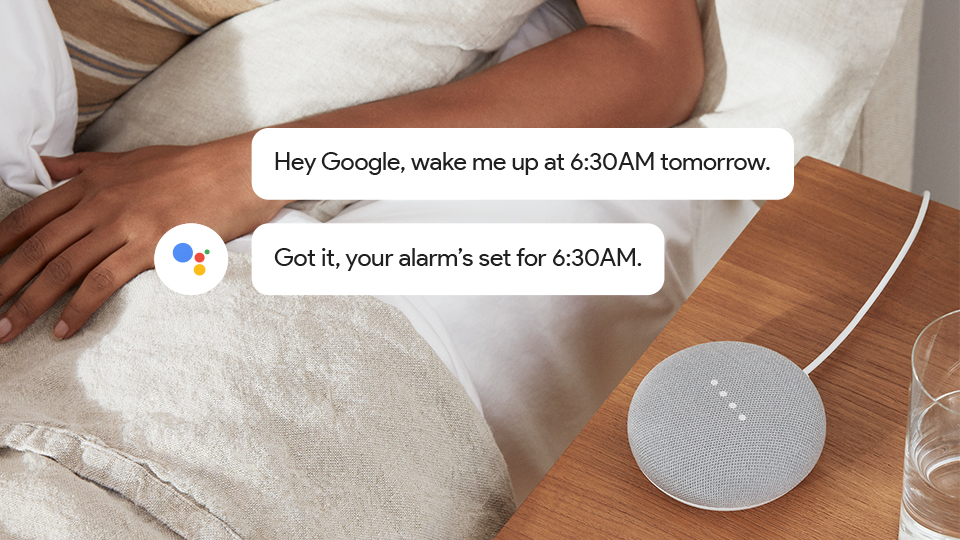 Smart Home – from connected camera to home heating
Using your voice to search the internet and connect your phone to your TV is just for starters.
Nest products unlock the power of Google, connecting you to your home even when you're far away. With Nest products installed in your home, and a phone in your hand, you can control your heating, turn off lights, see who's ringing your doorbell, or check that the family dog is behaving himself before setting foot through the front door.
Turning your home into a smart home doesn't just make life more convenient – it makes it more secure and can save you money. And with Google Home, you can easily control all your smart devices without lifting a finger…just say "Okay Google".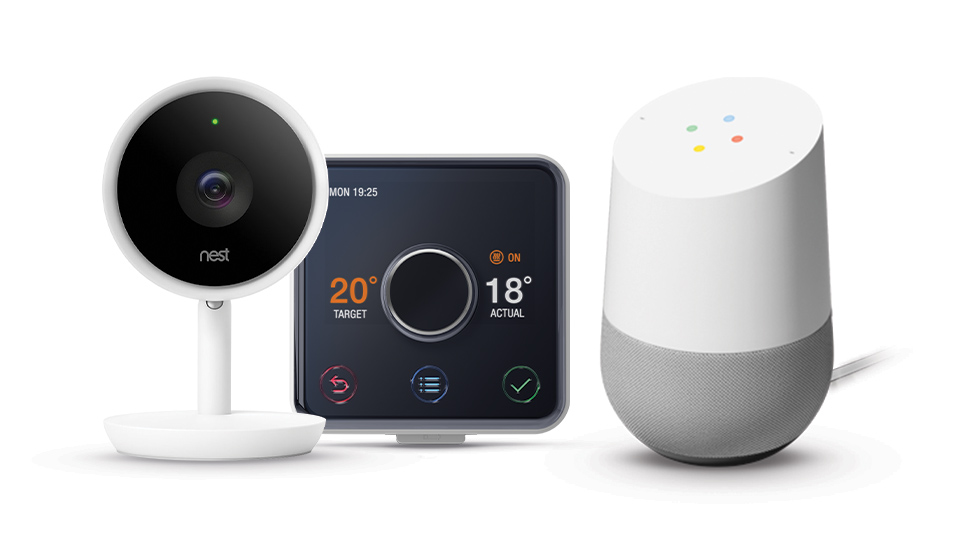 Google Assistant – powered by the world's biggest search engine
Need some assistance when you're not at home? Google Assistant is here to help. Simply give your Pixel phone a squeeze and ask away.
Need directions to a meeting or the answer to a tricky pub quiz question? Google Assistant fetches the answers without you having to type out the question –  quickly and conveniently, wherever you are.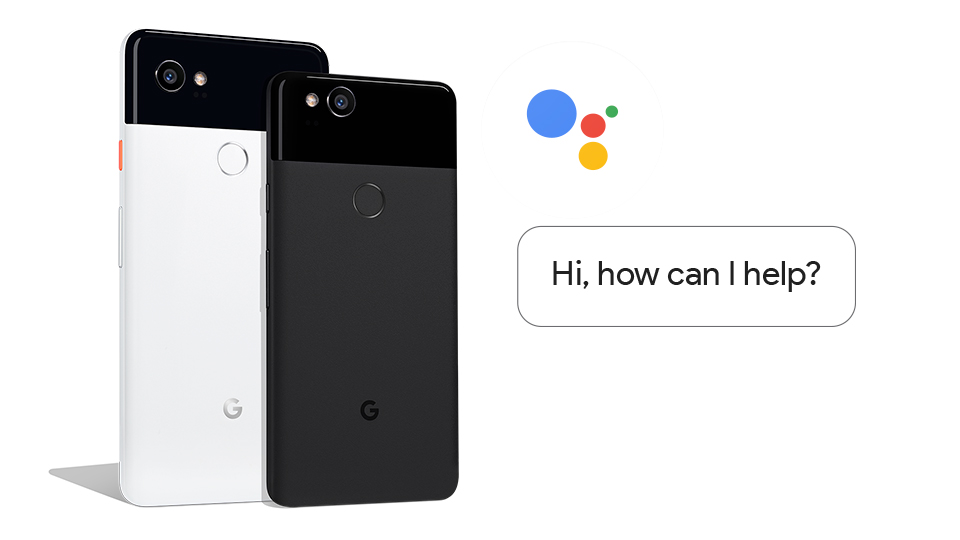 Register your interest for your chance to win a Google Home Max >