Roll up, roll up… the tech-tastic Toy Shop for grown-ups has everything you need to make this a Christmas to remember. We've got cracking offers on pay monthly and pay as you go phones, SIMs, tablets and accessories. So if you're looking for gift inspiration, you've come to the right place.
Let's unwrap our best offers:
Apple iPhone offers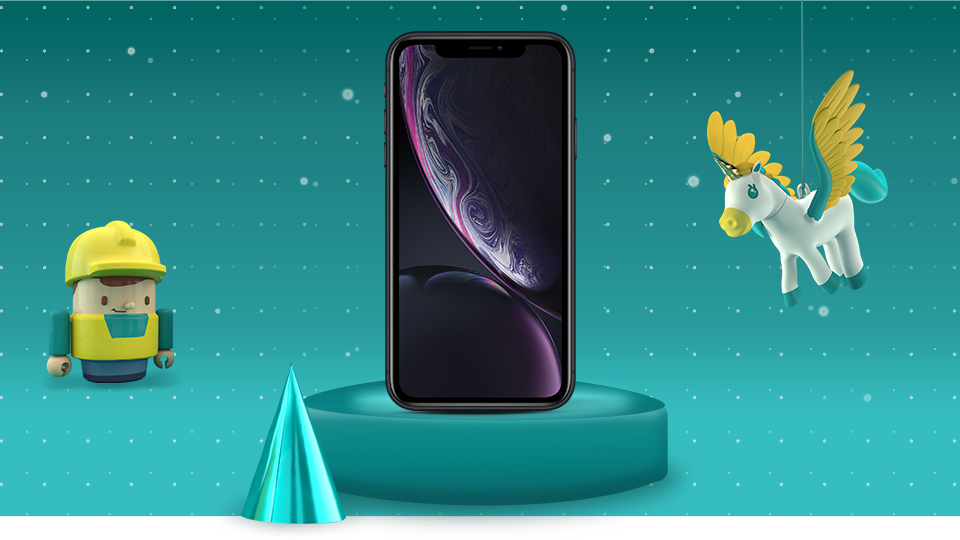 Ho ho ho, we're in the mood for giving this Christmas, so we're dishing out the data on iPhone XR, iPhone XS and iPhone XS Max.
You can get 60GB of data for the price of 10GB on iPhone XR, or 100GB for the price of 30GB on both iPhone XS and iPhone XS Max. Or if you want to be totally unrestricted and free to use as much data whenever and wherever you like, we've got savings on unlimited data Essential and Smart plans.
All that extra data is great for gaming on the go, downloading TV shows so you don't have to worry about losing signal during an important scene, and uploading all those photos of Christmas cheer onto Instagram and Snapchat.
Android deals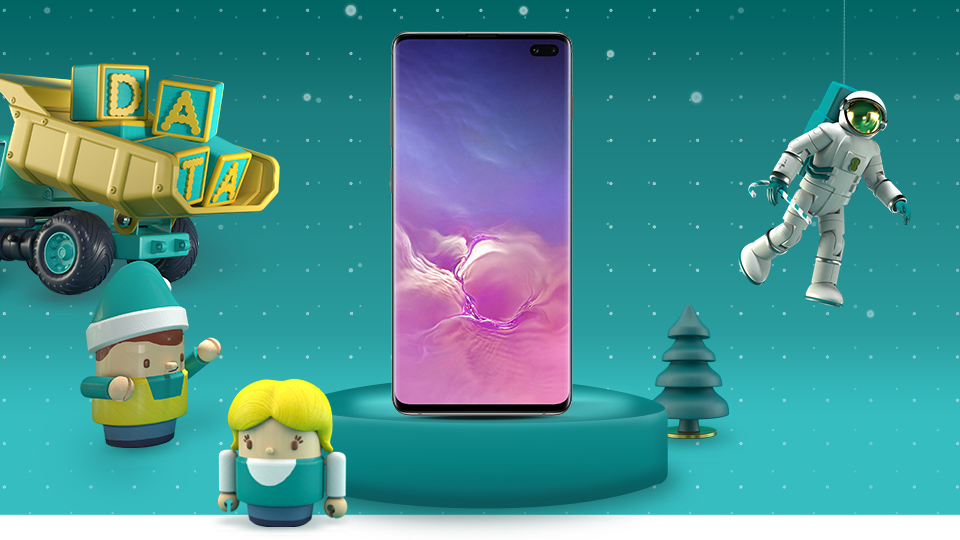 Batting for Team Android this Christmas? We haven't forgotten you. We've put together some serious savings on three awesome Android phones.
The Samsung Galaxy S10+ was one of 2019's smartphone superstars. Its big and beautiful display is complemented with an ultra-wide lens, Ultrasonic Fingerprint Scanner and 4K front camera. You can get the Samsung Galaxy S10+ with 60GB of data each month for the price of 10GB.
If you're after a phone that takes great photos, you'll love the Huawei P30 Pro. Its night-time mode is still one of the best in the business, bringing detail out in the darkest images. Plus, with its 50x digital zoom you might even catch Santa and his reindeers flying over your house. This Christmas, you can get the Huawei P30 Pro with 60GB a month for the price of 10GB.
The Oppo Reno 2 packs some powerful photography prowess, with four rear lenses, including a 48-megapixel main lens. What's more, its vibrant 6.5-inch display makes your photos and videos really stand out. You can pick up the Oppo Reno 2 with 10GB for the price of 4GB at £34 a month. Or for just an extra £4 a month you'll get 100GB of data.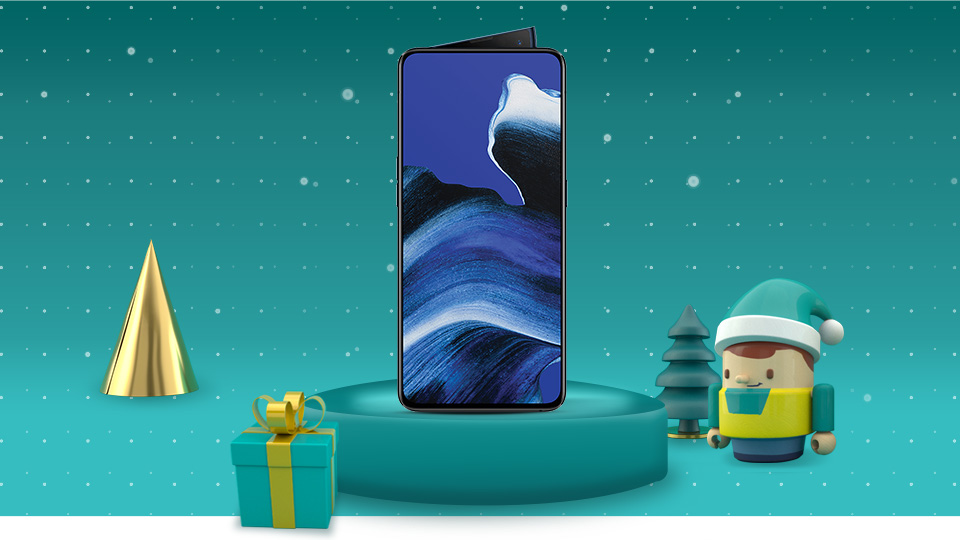 Price drops and triple data on pay as you go
Don't want any commitment this Christmas? We've got some fab festive deals on pay as you go phones – perfect for youngsters looking for a phone under the tree this year.
You can get £10 off both the Nokia 1 Plus (£59.99) and Motorola E6 Plus (£79.99) and £20 off the Huawei Y6 (£79.99). And that's not all – you'll also get triple data for six months when you top up with £10 credit.
More data on SIM only
Looking for a great stocking filler (and a present you don't have to wrap up)? Pick up one of our pay monthly SIMs and get 20GB of data for just £21 a month, 50GB for £24 or 80GB for £27. It's a great partner present if you're buying a phone outright too.
Top tablets for less
There's always lots of great telly on over Christmas and the New Year, so if you find yourself in a fight for the remote control it's always good to have a tablet to hand. We've got great deals on the Samsung A8 and A10.1, the Huawei T3 8", T5 10" and M5, and the Alcatel 3T 8". Plus, if you already have a phone line with us, you'll save a further 10% on Essential plans.
Stocking fillers and partner presents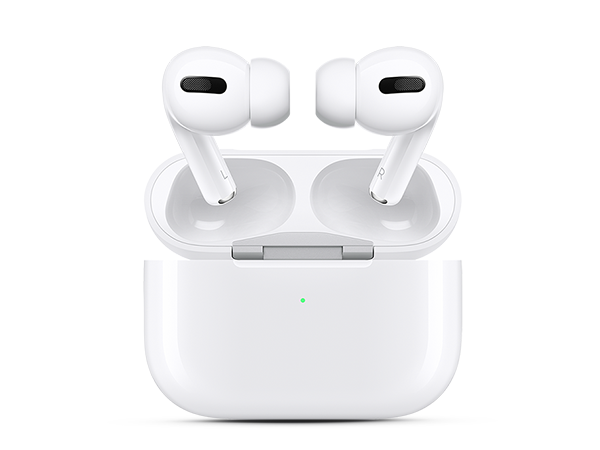 With Add to plan, you can pay for products during the first 11 months of your phone contract. So why not add AirPods or AirPods Pro to a new iPhone, or Samsung Galaxy Buds to your new Samsung smartphone (all complete with six months of free Apple Music and inclusive data)? You can even add a 43" Samsung TV or an Xbox One S Edition, and more. It's a great way to fill that stocking or add the perfect present to a main gift under the tree.
Merry Christmas everyone!