Student and key workers discount

Student life can be expensive, but we've got your back with a 20% EE student discount every month. Plus, we're offering the same discount for the nation's invaluable key workers.
 
Supporting the nation's students and key workers
If you're new to EE and belong to one of the groups below, you can claim a 20% discount code. Select your group from the icons below to find out more.
Students
New to EE? Students taking selected pay monthly mobile phone or SIM-only plans get a student discount of 20% off their monthly bill.
First responders
New to EE? First responders, including firefighters, taking selected pay monthly or SIM-only plans get 20% off their monthly bill.
Military/armed forces
New to EE? Military/armed forces personnel taking selected pay monthly or SIM-only plans get 20% off their monthly bill.
Healthcare
New to EE? Healthcare professionals taking selected pay monthly or SIM-only plans get 20% off their monthly bill.
Teachers
New to EE? Teachers taking selected pay monthly or SIM-only plans get 20% off their monthly bill.
Choose your student or key worker group above and sign up to Student Beans/Beans iD to get your offer
Browse a wide range of new customer phone plans and SIM only deals on our network
Choose one of the great plans that you want, then enter your discount code within the checkout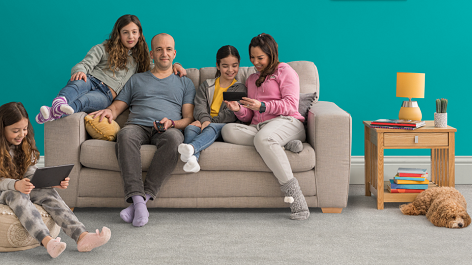 Exclusive discounts with EE
Already signed up for EE discounts via your work email address? Visit EE Perk to claim your discount codes.
Grab a code, then start shopping

If you're new to EE, you can get a discount code by signing up to the portal above with the relevant verification method. When you have your code, start shopping for your new phone or SIM plan. Already with EE and ready to upgrade? Annual upgrade plans are currently not available with this offer.

Choose an eligible plan

Once you have your code, you can apply it to get 20% off your monthly bill on most phone plans, and on any SIM only plan that isn't already on offer. Annual Upgrade and non-lead Sharer plans aren't included in this offer, and neither are smart watch plans, tablet plans or mobile broadband plans.

Discount code not working? Ask Student Beans for help

At the moment valid EE discounts are available on most phone and SIM only plans. It won't work on Annual Upgrade plans, mobile broadband, tablet or smart watch plans or SIM only plans that are already on special offer. If you've chosen an eligible plan but your discount code still isn't working then try back again later with a new code. Still struggling? Reach out to help@studentbeans.com

Discount codes will only work once per customer, so if you've already used your code you won't be able to use it again.

EE BEANS CONNECT OFFERS

Available to verified customers, registered with a relevant UK university or workforce. One single use code per person and per customer account. Student offers cannot be used in conjunction with any other promotion, offer or discount that is provided by us or a third party, including cash back promotions.

Offers only available to customers signing up to a new consumer phone or SIM Only voice, text and data plan (excluding plans compatible with our Annual Upgrade offer, non-lead Sharers or promotional SIM Only price plans). Offers not compatible with mobile broadband, 4GEE WiFi, EE broadband or tablet plans of any kind.

EE reserves the right to withdraw or amend this promotion at any time.

20% PRICE PLAN DISCOUNT

Available to new customers qualifying for the offer only. You must join via ee.co.uk and provide us with your Beans code before placing an order. The discount cannot be applied retrospectively and will be applied to one eligible price plan only.

At the end of your plan's minimum term, the discount will be automatically removed.

All services are provided subject to credit check and a minimum term. The monthly price shown, add-ons and all out of bundle charges will increase on or after 31st March every year by the Consumer Price Index rate of inflation published in January that year, plus 3.9%. See ee.co.uk/increase for details. Please note the cost of other services you take from us may increase or decrease while you're an EE customer.