If you're having problems with an On Demand app (for example buffering or apps that won't load), there's a couple of simple checks you can make to fix the most common problems.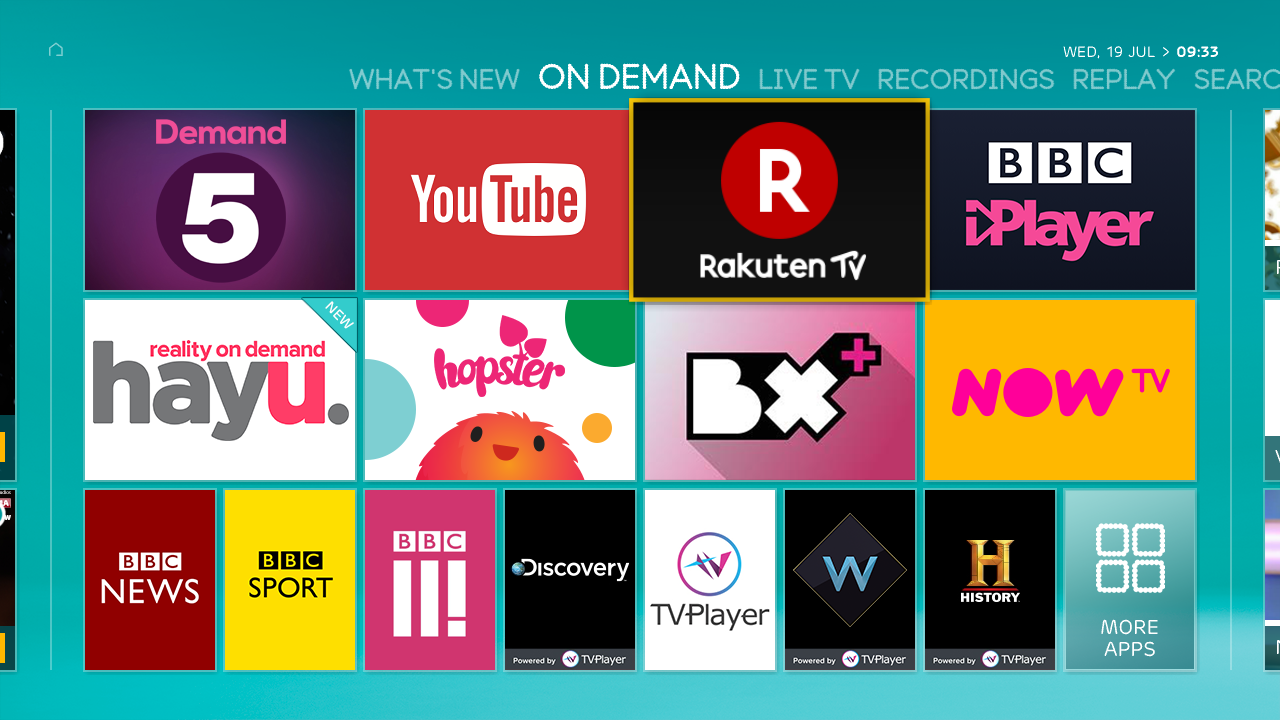 Are you connected to EE broadband?
It's important that your EE TV is connected to your EE broadband service.
Press the MENU button on your EE TV remote to go to the home screen.




Press the up arrow on your remote (that's the one above OK) to highlight the top menu.
Move over to TOOLS & HELP by pressing the right arrow on your remote.




Now, press the down and right arrow to highlight STATUS and press OK.




From here, you can check your Local network IP address and Internet status.


If the Local network IP address shows as In progress, you'll find more help in our guides below:
If the Internet status shows as Disconnected, you'll find more help in our guides below
Bright Box connection guide
Bright Box 2 connection guide
WiFi quality
If you're connecting using WiFi, check the quality is OK.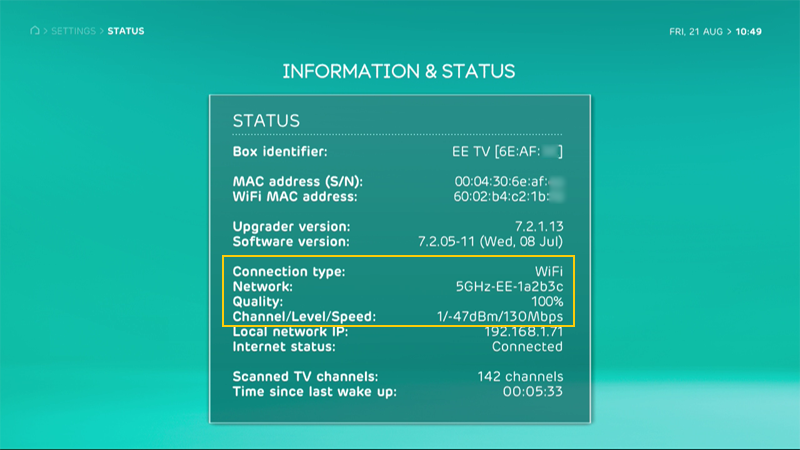 Above 60% is OK - if quality is low, you may find you get buffering problems when watching On Demand content or problems opening the app.
See our guide to improving wireless performance or consider using powerline adapters to extend your broadband connection from your router to your EE TV.

Check the speed of your connection
If your picture is freezing or you're getting buffering, it's worth checking the speed of your broadband connection. You'll find more help with this in our guide to testing your broadband speed.
Are you having problems using content in an app?
If you're having problems using on demand apps, there may be a problem with the service itself. If you'd like help, you can contact the provider of the app directly. See our useful contacts for on demand apps.
Still having problems?
It may help to reset your EE TV. You'll find help with this in our guide to restoring EE TV default settings.