Here's how you can check that the person standing on your doorstep is a genuine member of our EE local team. Our local team members always wear an EE branded uniform. If it's warm, that means a bright yellow T-shirt or hoodie. In colder weather, they'll wear a black waterproof jacket with the EE logo.

To help us reach more of the community, we work with several field sales partners, including Money Expert. To avoid confusion, all team members carry an ID badge featuring the EE and BT logos. Their ID badge and uniform look like this: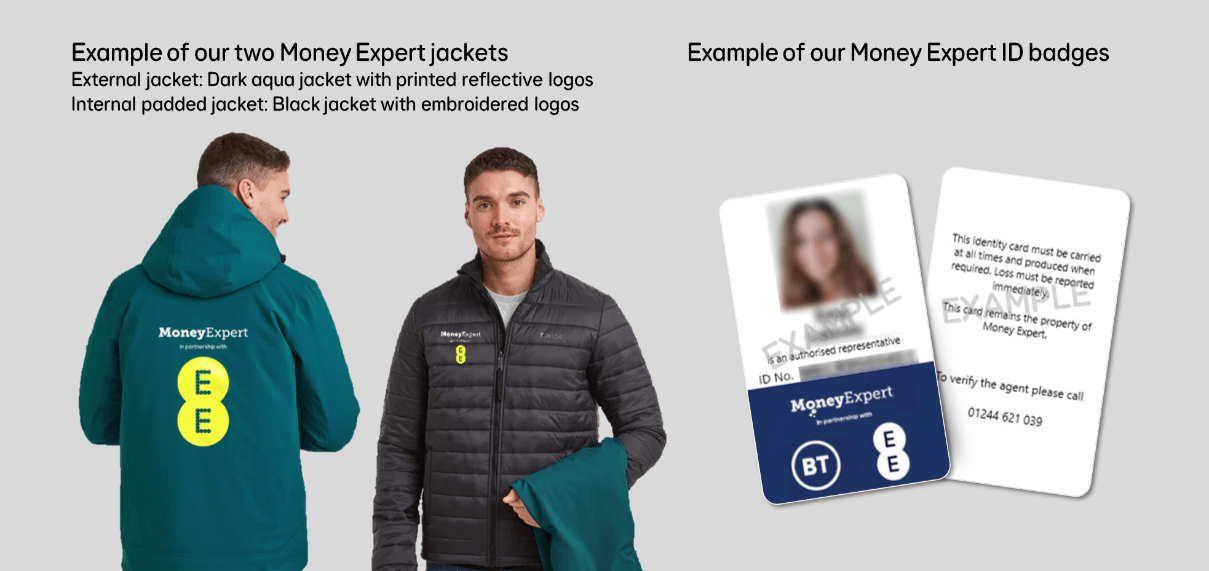 Call the BT Group Security Team on 0800 321 999  and be ready to quote the name as it appears on the front of your visitor's ID badge. We'll happily help you verify someone as a legitimate EE local team member 
Lines are open 8am to 9pm Monday to Friday and 8am to 8pm at the weekend or on bank holidays. Please quote the phrase 'door-to-door' when you call.