How to fix your internet when it's not working?
If you're having problems viewing web pages or there seems to be a problem connecting to your router, take a look at our easy to follow video.
Try these simple steps before you call us – we'll only ask you to go through them anyway.
Is your service live yet?
If you've just joined EE or moved home, your broadband account might not be live just yet. Your service will start working after your activation date, but please allow up to 24 hours before contacting us.
Three quick things to check
1. Check your landline phone is working:
plug it into the same socket your router is connected to

check there's a dial tone and try to make a call

if it's not working, see how to fix home phone faults >
2. Turn your router off and on again
It may sound simple, but it really does solve most problems.
hit the on/off switch on the back of the router

shut down your computer or device

wait 30 seconds and turn everything back on again - be patient, it can take 3-4 minutes before everything comes back online again

Bright Box router - if the router's internet light still flashes amber or red after a few minutes, move on to step 3

Smart Hub - if the Hub light is red or steady/flashing yellow after four minutes, move to step 3
3. Check for any wider problems in your area.
> Use the Openreach local network status checker
4. Make sure there are lights on your router. If not, check the power cables are plugged in properly and it's switched on at the mains.
Are all my cables set up correctly?
Sometimes wires get mixed up or work their way loose.
Your router set-up should look like this:
Or, if you have a dual socket, it should look like this:
Check that all the cables are securely in place. If that doesn't work, move on to the next step.
Check the lights on your router are green
If the power light is off, make sure your router's plugged into a socket.
If your broadband light is red, you need to make sure all your cables are set up correctly (see the section above). If this doesn't work, or if your internet light is not solid green, get in touch.
Try using a wired connection
To check if there's a problem with your WiFi, plug your device directly into the router:
1. Plug one end of the black Ethernet cable into any of the yellow Ethernet sockets on the back of your router.
2. Plug the other end into the Ethernet socket on your device.
If you can access the internet when you plug in, there's probably a problem with your WiFi.
If you can't access the internet, carry on to the next step.
Is there a problem with my wiring?
Sometimes wiring between phone and broadband sockets at home can cause connection problems.
If your phone line connects to a single wall master socket (like the one below) when it enters your home:
1. Connect your router to the master socket using a microfilter like this one:
If this improves your connection but means your router is no longer near the centre of your home, you can buy a WiFi extender to boost your wireless signal.
2. If you're still having problems, try connecting directly to the BT test socket:
unplug your router from the power supply

make sure nothing's connected to the phone socket

unscrew the two screws on the bottom half of the socket
remove the face from the bottom half of the socket – be careful not to move any wires

the BT test socket is behind the faceplate – plug the broadband filter into the test socket
make sure your router's plugged into the broadband filter
If the connection works, there could be a problem with the way your house is wired rather than with the broadband line or master socket. Talk to a qualified engineer to fix the problem.
> Still not working? Get in touch
If your phone line connects to a BT dual socket with a dedicated broadband socket (like this one):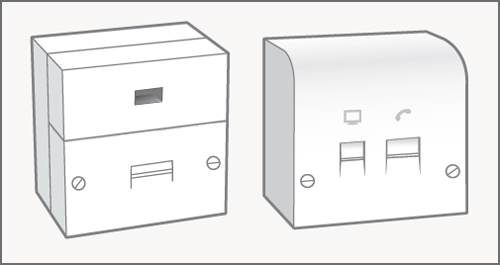 > If your router's connected to the master socket and you've followed the steps above, but there's still a problem, contact us
How do I know if my account has been cut off?
If you haven't paid your bill, we might've put a pause on your account. So, you won't be able to go online. You should have got an email from us to explain this.
To check if you have an outstanding balance, and make a payment, log in to My EE.
Or find out more about paying your bill.
Seeing the nearly there page
If you're going online for the first time, or you've restored your router to its factory settings, you might see a page that says 'Nearly there'.
Don't worry, it just means we're working to get you up and running.
If you still see this page on certain sites once your router is set up, you can:
restart your device

restart your router
If you're still seeing the page every time you try to access a site, try changing your login details. Find out how by choosing your router:
> Update your login details for a Bright Box 1 router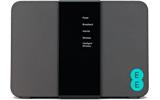 > Update your login details for a Bright Box 1 (R) router
Free to pay monthly
25p per call on pay as you go
Ask questions and share tips with other people 24 hours a day
Something went wrong. Please try again later
We cannot identify your location. Please enter your postcode below